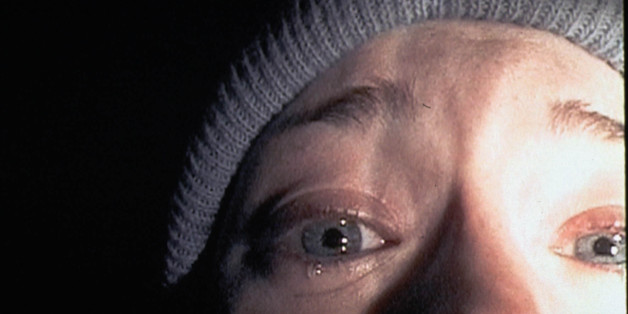 It's been 15 years since "The Blair Witch Project" became a global phenomenon, and 14 since its follow-up, "Book of Shadows: Blair Witch 2," disgusted critics far and wide. Ever since, talk of a third movie has floated around the Hollywood ether. Now co-director/co-writer Eduardo Sánchez says that's still a possibility.
In a new interview with Movies.com, Sánchez reveals that the ball is in Lionsgate's court, as that studio owns the franchise, but he and his original "Blair Witch" partner, Daniel Myrick, have been discussing their threequel options for several years. If it materializes, however, Sánchez says the new iteration won't fall into the found-footage genre that the original helped to kick-start.
"You know, Lionsgate owns the property, so it's obviously up to them right now," Sánchez said. "We've been talking to them for the past four or five years about doing it, but there's nothing really in the works right now with us. But ... maybe just being back at Lionsgate will help move things forward on another 'Blair Witch' movie."
The "being back at Lionsgate" part refers to "Exists," a movie about Bigfoot that Sánchez just sold to the studio -- his first project with Lionsgate since "Blair Witch."
If "Blair Witch 3" happens, picture something more in keeping with the original (minus the found footage apparently), as opposed to the reviled sequel. "I actually liked the sequel, but at the same time it exists in a world outside of the movie," Sánchez told Bloody Disgusting in 2011, when talk of a third movie resurfaced. "So if we want to do a sequel to 'Blair Witch Project,' we have to stay in that world, which 'Book Of Shadows' didn't stay in that world." (Joe Berlinger directed that installment instead of Sánchez and Myrick.)
"The Blair Witch Project" grossed $249 million worldwide, but "Book of Shadows" only collected $48 million.
BEFORE YOU GO
PHOTO GALLERY
8 Possible Sequels We Might Get To See