Some have said that business is a man's domain -- but recently, women across the world have been proving their naysayers wrong.
According to the World Bank, women-owned firms in the United States contribute approximately $3 trillion to the economy and produce nearly 23 million jobs. And while female entrepreneurs in the U.S. face challenges, gender discrimination faced in other parts of the world threatens to keep women out of business altogether.
Despite this, the global success of women-launched businesses (8 to 10 million successful enterprises) is undeniable. The rise in accessible micro-financing, education and digital technology has helped women climb out of poverty and into entrepreneurship. Women now own at least 37 percent of business ventures worldwide.
Here are 9 inspiring women entrepreneurs who have broken through barriers in some of the world's harshest business environments:
1) In India, where only 20-30 percent of rural women work, Vanita Pise rose above typical farm work to start a manufacturing business. She now sits on the board of India's first bank for rural women.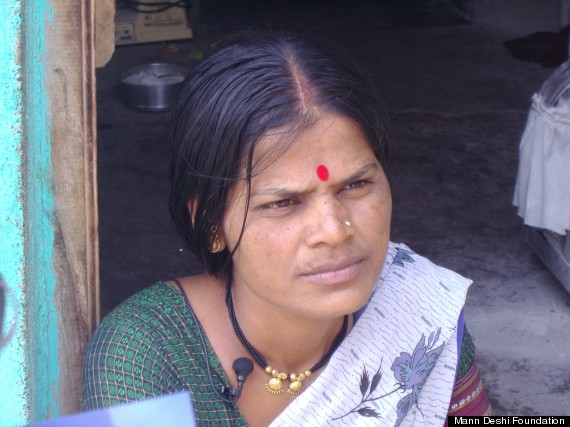 Pise, 38, began selling buffalo milk to support her family's dwindling chicken farm. After taking out -- and quickly repaying -- a loan for 10,000 rupees (approximately $165 USD), Pise moved on to manufacturing disposable cups and plates. She now employs other women in her village and sits on the board of directors for India's first bank exclusively for rural women.
Pise told the Wall Street Journal, "I tell the other women, look at me — I don't have a fancy degree. If I can run a business successfully, so can you."
2) Ethiopia has only recently enforced its gender equality laws, but Bethlehem Tilahun Alemu has been fighting the system for 9 years, and has managed to create a multi-million-dollar global shoe business.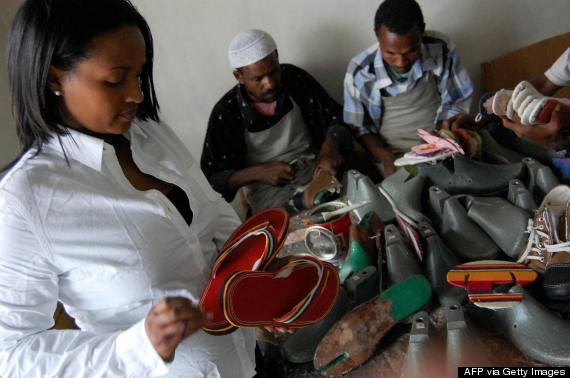 Alemu, 33, longed to alleviate poverty in Africa from the inside out. Upon graduating college, Alemu began a sandal shop on her grandmother's land in Addis Ababa. With the motivation to empower her community and celebrate local African artisans, Alemu grew her multi-million-dollar soleRebels shoe brand across the continent and on to international audiences. According to soleRebels' website, the company is projected to employ over 600 employees by 2015.
3) In Afghanistan, where only 18 percent of women are employed outside of agriculture and women can't go out unaccompanied, Kamila Sidiqi began a successful dress business right under the Taliban's nose.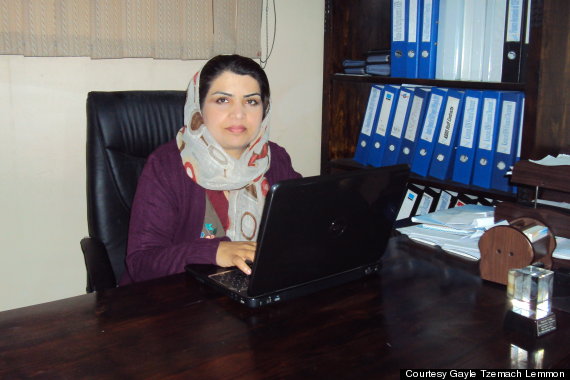 Sidiqi, of Kabul, Afghanistan, began her first startup by necessity. When her father and brother left her to care for her younger siblings at the height of Taliban rule, she began to make and sell dresses to local merchants, eventually going on to employ local women.
In 2004, Sidiqi established Kaweyan Business Development Services to consult and train other adults to start their own businesses. According to the Christian Science Monitor, Sidiqi has found ways to overcome gender discrimination: "I say to them, 'I come to you as a sister and daughter to share my experience.'"
4) Uganda is one of the world's poorest countries. Mary Ogwang has created a better life for her family by starting multiple small businesses.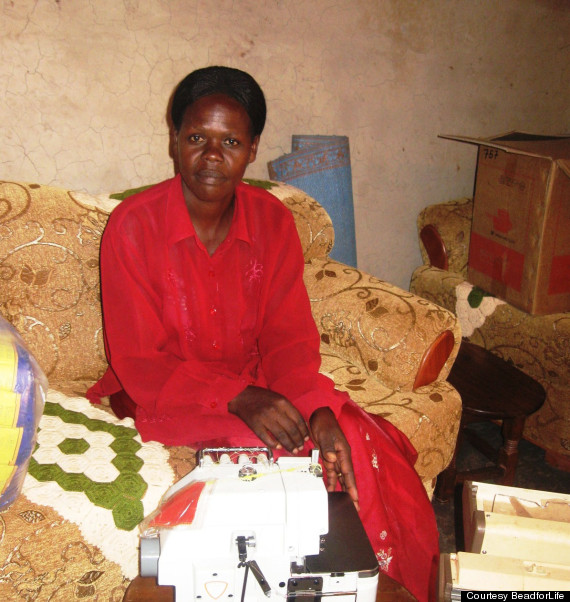 Mary Ogwang lived in a one-room metal house with her family of 12. She joined the non-profit BeadsforLife and invested the money she earned in a sewing machine, eventually making and selling children's sweaters. According to Forbes, Ogwang used her earnings from both investments to purchase a larger house for her family and a solar panel to start a second small business venture powering mobile phones.
5) In Zambia, where the film industry is fledgling at best, Musola Catherine Kaseketi is creating jobs for those who dream of digital storytelling.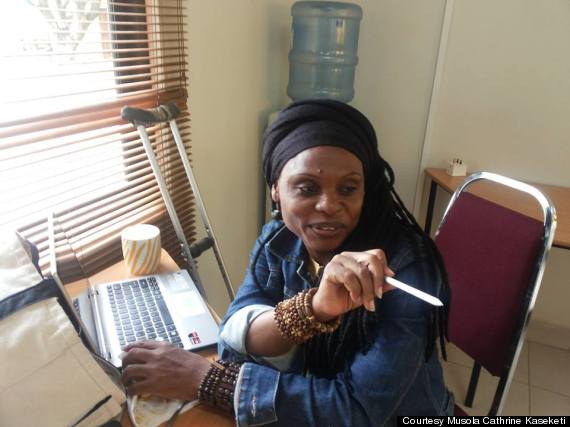 Kaseketi, 46, is Zambia's first female film director. She began writing plays in her hometown of Solwezi, eventually enrolling and graduating at the top of her class from South Africa's Newtown Film and Television School. After years of working on various projects, she established Vilole Images Production in 2002 to train upcoming writers, directors and producers and bolster the virtually nonexistent Zambian film industry. Her first feature film, 'Suwi' (2010), received international accolades and further established her as the mother of Zambian film.
6) In Afghanistan, where only 1 in 20 girls attend school past 6th grade, Roya Mahboob is using technology to reach out to local women and has earned her place as one of the Time 100.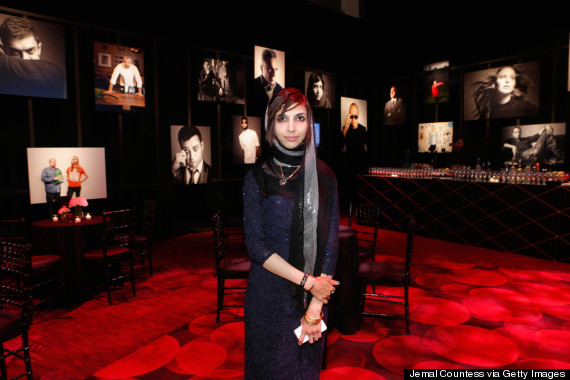 Mahboob, 26, co-founded the tech firm Afghan Citadel Software Company (ACS) with two University of Herat classmates to serve her community of Herat, Afghanistan. ACS provides Internet services to schools, hospitals and government entities. Its accomplishments include building eight computer labs in Herat schools and creating the Examer Educational System software. In 2013, she was named one of Time Magazine's 100 Most Influential People in the World.
"You know," Mahboob told the Daily Beast, "in Afghanistan, we women are not supposed to go out, run the business -- but I don't agree with this."
7) In Antigua and Barbuda, where there was a drop in overnight tourism, Ruth Spencer revitalized the industry with the power of sustainable accommodations.

Spencer, of St. John's Antigua and Barbuda, opened Ruth's Place to guests in 2009. The complex of apartments and travel services for tourists is run completely on solar power. Because of her commitment to sustainability, Spencer is considered one of the key Caribbean businesswomen in the revitalization of local tourism.
As of 2012, she has served as a National Coordinator for the Global Environment Facility Small Grant Program (UN Barbados project).
8) Mona Tavassoli, the Middle East's most prominent mompreneur, is connecting mothers in support of their business ventures.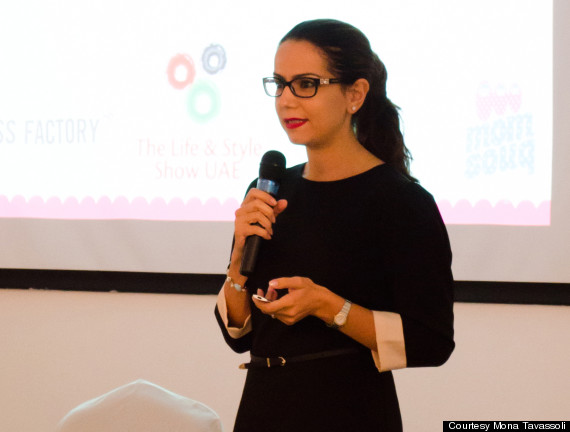 In 2012, Tavassoli founded her website, MomSouq, an online marketplace and classified section for parents in the UAE. In late 2013, Tavassoli launched her second site, Mompreneurs Middle East to connect moms who are balancing motherhood and business ownership. The site includes advice columns, forums and event pages to facilitate networking for working moms. Tavassoli hopes to have a more global reach: "We would like to see varied nationalities and women entrepreneurs of all ages connecting with one another, building partnerships, and learning and sharing their experiences with each other."
9) In Pakistan, where domestic abuse affects 90 percent of all women, Saima Muhammad started her own business, escaping the burden of abuse and eventually earning the respect of her husband.
When Saima Muhammed, of Lahore, Pakistan, became a victim of poverty and domestic abuse, she decided to do something about it. Muhammed applied for a $65 loan from Kashf Foundation, a micro-loan foundation that lends exclusively to women, and used the money to buy supplies to produce embroidery that she sold in the local marketplace. She invested her profits in more supplies, slowly building a steady profit and then a 30-employee business. She lifted herself from poverty to prosperity and eventually employed her previously abusive husband.
CORRECTION: An earlier version of this article misstated the age of Bethlehem Tilahun Alemu as 40.
BEFORE YOU GO
PHOTO GALLERY
World's Most Powerful Women In 2013: Forbes