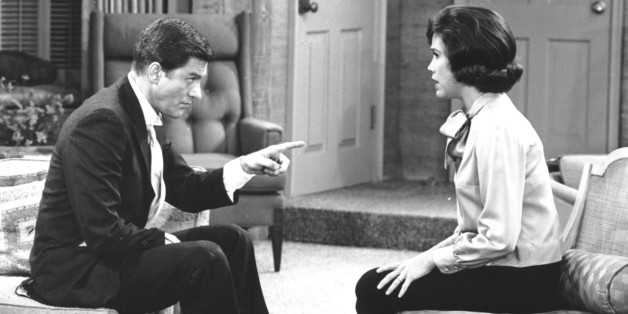 We may have, as the 1968 Virginia Slims ad told us, "come a long way, baby." Or not. Sometimes, it seems, the more things change, the more they stay the same. Here are four examples:
1) Who gets the money.
Entrepreneurs and startups rely on investors and loans to launch their bright ideas. And guess what? The money still mostly goes from men to other men. Estimates of what share of funding goes to women-owned startups vary but never get above 15 percent, and often are as low as 7 percent, reported Emily Bell in a piece for The Guardian.
Women in the 1960s were routinely asked to have their husband or a male guarantor sign for a loan -- so yes, we've made some "progress."
2) Women are still behind when it comes to pay.
Until the early 1960s, newspapers actually ran separate job listings for men and women. And -- no surprise here -- the higher-paying jobs were primarily found under "Help Wanted -- Male." Between 1950 and 1960, women employed full time earned between 59–64 cents for every dollar their male counterparts were paid for doing the same job. The Equal Pay Act that took effect in 1964 was supposed to change all that. So how come women 50 years later are still earning less then men? In 2012 women earned 80.9 percent of men's wages -- an improvement of about half a penny per dollar earned every year.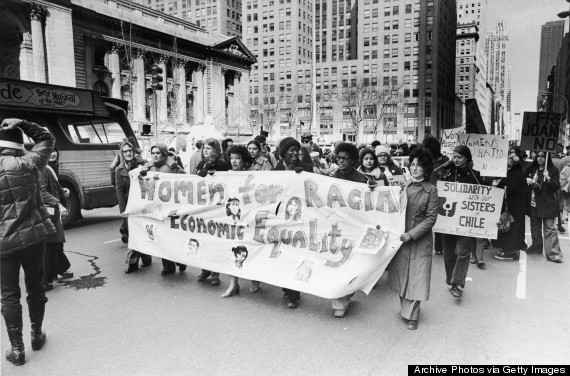 3) The pill eliminated women having babies without a partner to help raise them.
Not entirely. The Brookings think-tank notes that by 1970, the legalization of abortion and availability of contraception "gave women the tools to control the number and timing of their children." But in 1965, 24 percent of black infants and 3.1 percent of white infants were born to single mothers; by 1990, the rates had risen to 64 percent for black infants, 18 percent for whites, notes Brookings. The odds of living in poverty for a child living in a single-family home are significantly greater.
What really shifted wasn't the freedom the pill gave women. What shifted was how we, as a culture, view pregnancies created outside marriage. Shot-gun marriages -- where the man married the woman he impregnated -- are a thing of the past. From Brookings: "In 1970 there were about 400,000 out-of-wedlock births out of 3.7 million total births. In 1990 there were 1.2 million out-of-wedlock births out of 4 million total."
And, on a lighter note:
4) Hair colorings may have changed but our attachment to them hasn't.
Blondes don't necessarily have more fun. In 1950, only about 7 percent of women in the U.S. colored their hair. Now, according to HowStuffWorks.com, a booming 75 percent are reaching for the colorant. While many are doing so to cover gray and keep hair color natural, red is currently the most requested color at beauty salons. And women aren't the only ones: Men's home hair-color sales reached $113.5 million last year, a 50 percent increase in just five years.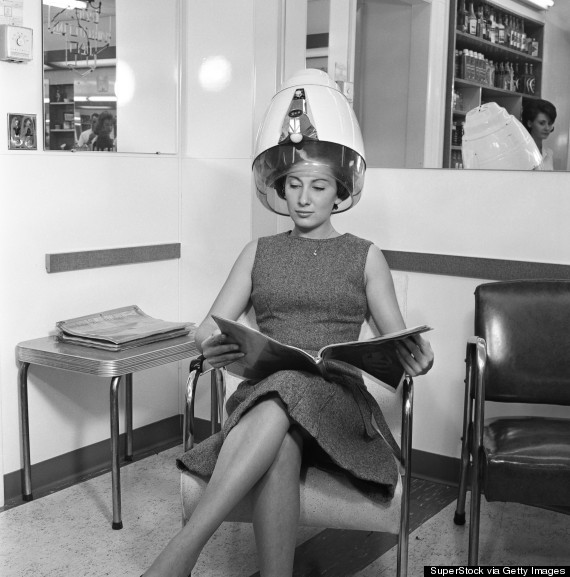 BEFORE YOU GO
PHOTO GALLERY
5 Inspiring Female Entrepreneurs Over 50