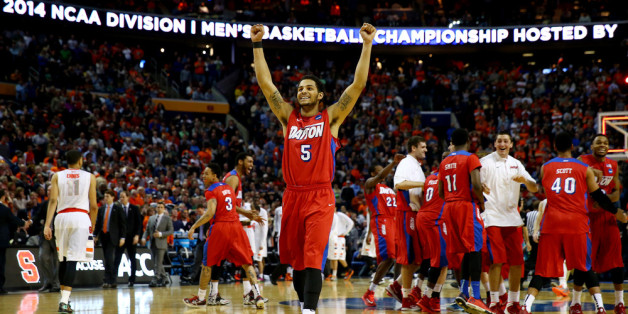 America, meet your Dayton Flyers.
From the typically tumultuous first weekend of the NCAA Tournament, the No. 11 Dayton Flyers emerged as the Cinderella story of 2014. The sixth-place finisher in the Atlantic 10 during the regular season, Dayton stunned No. 6 Ohio State in the opening game of the Round of 64 and then ousted No. 3 Syracuse just two days later. With those two unlikely triumphs, the Flyers clinched a spot in the Sweet 16. Two other double-digit seeds reached the second week of play in the Big Dance but Dayton is the least likely and therefore most likable of the trio. Whereas No. 10 Stanford and No. 11 Tennessee both have made trips to the Sweet 16 since 2008, Dayton hasn't advanced this deep into the NCAA Tournament since before the field was expanded to 64 teams.
"This opportunity is a once-in-a-lifetime chance," Dayton guard Jordan Sibert said on Monday, via The Associated Press.
Here are 11 reasons you should be rooting for the Flyers to keep making the most of that chance:
Dayton Produced This March's First Moment Of Madness
The Flyers Ended The Career Of College Basketball's Most Hated Player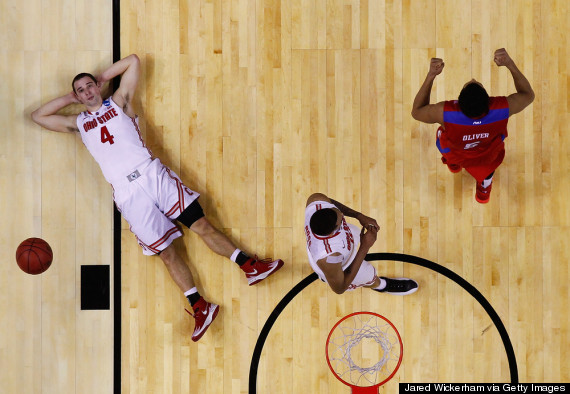 They Celebrated Upsetting Ohio State With A Pizza-And-Dance Party
(GIF via @mshamburger1)
And Then The Dayton Daily News Really Rubbed It In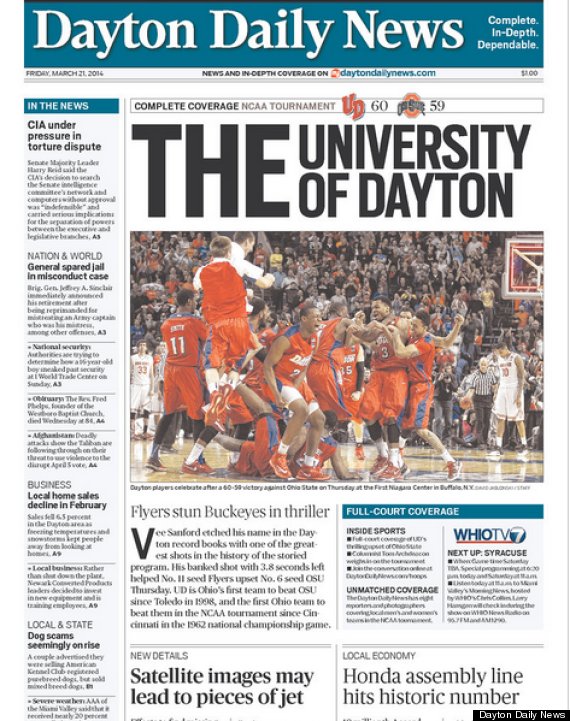 Flyers' Guard Scoochie Smith Has The Best Name In The Tournament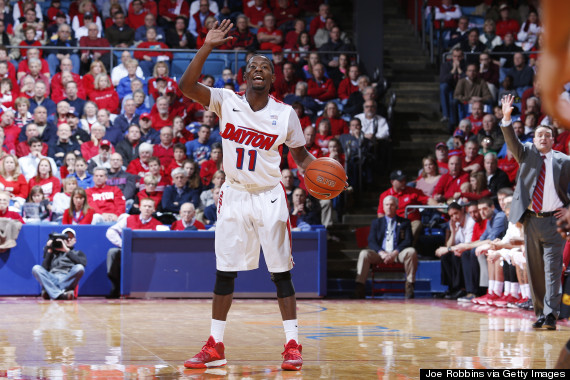 He Inspired This Exchange Between Verne Lundquist And Bill Raftery
Dayton Rewarded Coach Archie Miller With A Contract Extension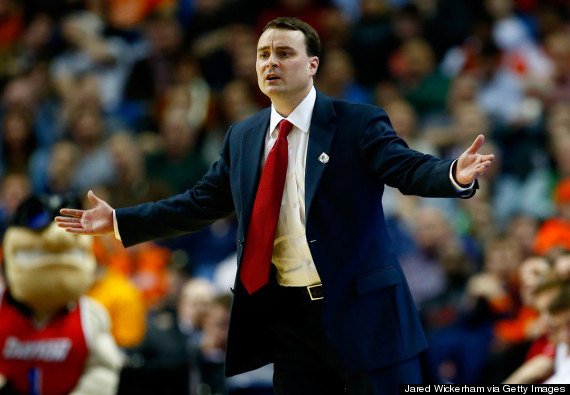 Archie Miller's wife, Morgan, Rocks This Impressive T-shirt
Wow! Same shirt as Maui! ❤️🏀💙 SO, proud of this team! #DaytonFlyers #ADVANCE #MARCHMADNESS pic.twitter.com/D6Y6vWGesx

— Morgan Miller (@BballWife4Life) March 20, 2014
Dayton's Fans Are Really, Really Enthusiastic
Dayton's President Joined The Party After That Syracuse Upset
Only at UD would the president be crowd surfing pic.twitter.com/lGn1ekdO8A

— Sami House (@Sami_House) March 23, 2014
Dayton's Win Over Syracuse Busted The Last Perfect Bracket
And that was the closest I've ever come to not winning a billion dollars

— Brad Binder (@Brad_Binder_) March 23, 2014