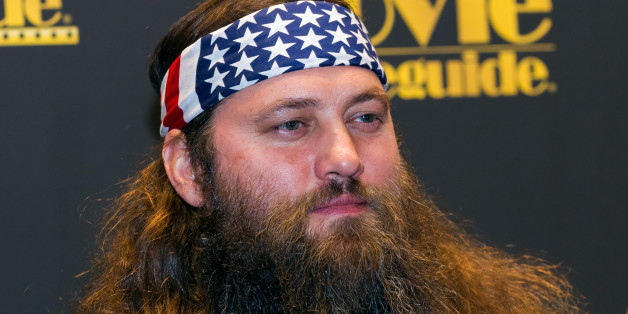 "Duck Dynasty" patriarch Phil Robertson's anti-gay comments drew the ire of many recently, but Willie Robertson readily defends his father's statements.
Willie Robertson and his wife, Korie, recently sat down with CNN to talk about the statements Phil Robertson made to GQ about modern immorality. The 67-year-old had pondered in the magazine's January issue how "a man's anus" could be more desirable than a vagina; he also likened gay relations to a sin comparable to bestiality and paraphrased 1 Corinthians, which lists those who will not inherit the kingdom of God.
"I believe what the Bible says," Willie Robertson told CNN, as his wife nodded beside him. "That's what he says to put those in. Now, you have to read the Bible and make up your own mind. You have to decide and God will ultimately decide that. We don't profess to be God and we certainly don't profess to be perfect at all because we have our own sins that we deal with."
"Anybody who knows him -- any gay, straight, black, white -- anybody who knows Phil knows that he is about love and his message is about God's love, and God's grace, and God's forgiveness, ultimately," Korie Robertson added.
Both then agreed the Bible is literal.
After the initial controversy, Phil Robertson defended himself in a statement to The Huffington Post, saying his mission is to spread God's word and "part of that teaching is that women and men are meant to be together. However, I would never treat anyone with disrespect just because they are different from me."
Willie and Korie Robertson are currently featured in the Christian indie film "God's Not Dead." In a behind-the-scenes interview, he says, "I think we should use any type of media we can to get the message of the Lord out," adding that their A&E show helps them "get Christ out there."
BEFORE YOU GO
PHOTO GALLERY
Anti-Gay Celebrity Statements