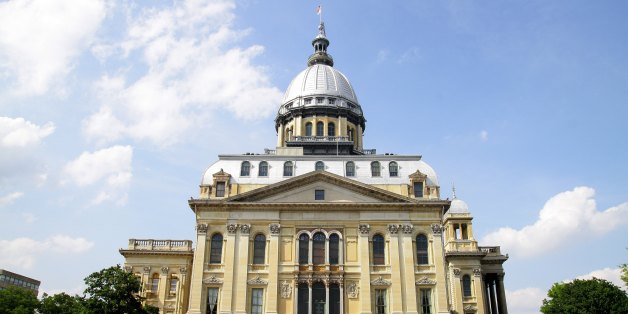 The practice of so-called "conversion" therapy on minors -- in which therapists attempt to "cure" their patients of homosexuality -- could soon be banned in another state.
An Illinois proposal to ban conversion therapy, sponsored by state Rep. Kelly Cassidy (D-Chicago),was approved by the state's House Human Services Committee by a vote of 9-to-6 on Wednesday, the Associated Press reports.
The legislation would create the Conversion Therapy Prohibition Act, which would specifically ban any mental health provider from engaging with efforts to change the sexual orientation of anyone under the age of 18. Anyone caught doing so would be "disciplined by the licensing entity or disciplinary review board with competent jurisdiction," the legislation reads.
The vote was met with applause by Bernard Cherkasov, CEO of LGBT advocacy group Equality Illinois, who urged the full state House to "quickly follow suit" and advance the bill.
"This bill would ensure that the most vulnerable individuals, those already struggling in the face of homophobia and transphobia, are not targeted and subjected to a practice that medical practitioners deem harmful and inappropriate," Cherkasov said in a statement.
The bill was introduced last month by Cassidy on the heels of hearing complaints from her constituents about therapists offering such services in Illinois.
"We want to do what we can to keep our LGBT youth safe," Cassidy told the Windy City Times last month, adding that Gov. Pat Quinn and many of her colleagues have been supportive of the proposal.
Conservative group Illinois Family Institute has been critical of the proposed ban because they claim it "would prevent those children and teens who experience unwanted same-sex attraction as a result of sexual abuse from getting counseling to overcome these unwanted feelings."
In recent decades, practically all mainstream mental health organizations, including the American Psychological Association and the American Academy of Pediatrics, have disavowed the practice of therapists "curing" patients of same-sex attractions.
States including California and New Jersey have already passed similar laws banning conversion therapy for minors and other states, including New York, Massachusetts and Washington, are also considering legislation on the matter.
BEFORE YOU GO
PHOTO GALLERY
Ex-Gay Cases