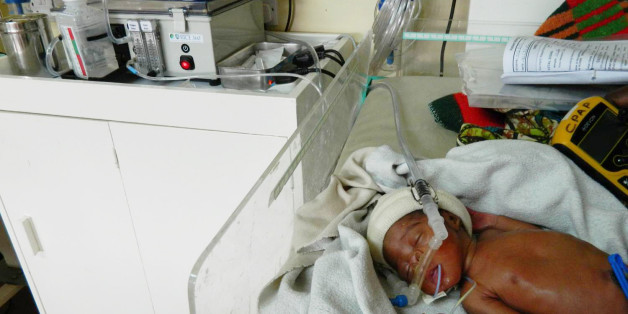 A new invention uses fish tank aquarium pumps to save the lives of babies in the developing world.
In an effort to battle the high cost of medical equipment, a group of Rice University students developed an affordable machine to help premature babies breathe. Machines called bubble Continuous Positive Airway Pressure (bCPAP) devices help struggling babies born prematurely by breathing for them, but the machines cost thousands of dollars and are, therefore, too expensive for many hospitals in developing countries, according to Rice News.
The design team at Rice invented new bCPAP machines by using affordable aquarium pumps -- making them a fraction of the cost and easier to maintain than the traditional machines. The device costs about $350 to make, while the cost of traditional bCPAP machines used throughout hospitals today is about $6,000, according to CNN.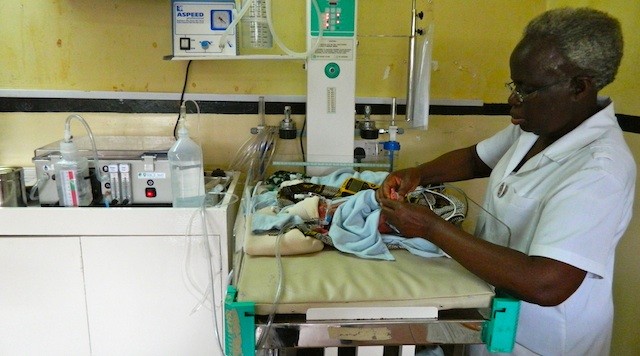 Every year, an estimated 15 million babies are born prematurely, and more than 1 million babies die annually from preterm birth complications, according to the World Health Organization. Premature birth is the most common cause of newborn deaths, and three-quarters of those could be prevented with current, cost-effective interventions, the WHO found.
Jocelyn Brown, a member of the student team that invented the low-cost bCPAP machine, has been in Malawi for two years conducting clinical studies and helping to bring the life-saving device where it's needed most. Malawi has the highest rate of preterm birth in the world, according to the WHO.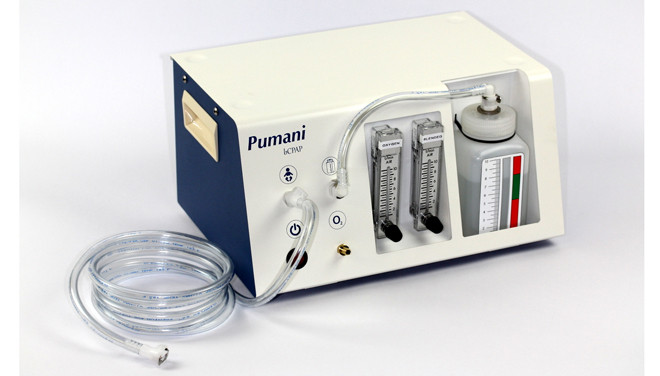 Photo Credit: 3rd Stone Design, Inc.
Brown told CNN that the new bCPAP devices have been implemented in nine government hospitals in Malawi so far. At one of those hospitals, the survival rate of babies with severe respiratory distress increased from 44 percent to 71 percent when using the new machines, the research team found.
Rebecca Richards-Kortum, professor of bioengineering and director of Rice's Institute for Global Health Technologies, said that an estimated 178,000 babies could be saved each year if the device is disseminated throughout Africa.
Richards-Kortum spoke to NPR about visiting one of the hospitals in Malawai where the device was tested. There, she met a nurse whose own child had been saved by the new bCPAP.
"She was able to go get her baby, so that we could meet the baby," Richards-Kortum said. "It sent chills all the way down my entire spine, because I realized that while we're teaching students, and we want them to leave here believing they can make a difference, this was the picture of a true difference being made."
BEFORE YOU GO
PHOTO GALLERY
Absurdly Cute Babies