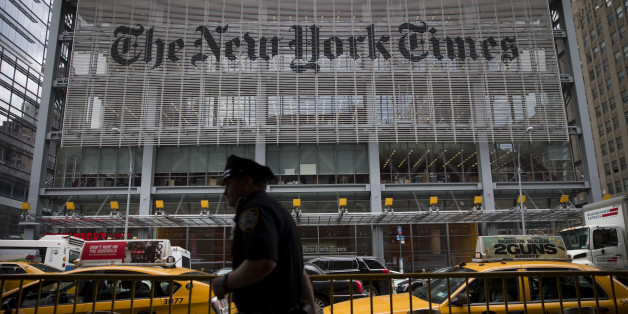 The New York Times is launching two new subscription services on April 2 in the hopes of capturing more of the mobile reader market.
An app called NYT Now will offer select stories from the Times, as well as other publications, for $8 a month. It will be free for existing subscribers. According to The Times, a team of 10 editors will oversee NYT Now, curating stories that work best on a mobile platform. The app will first be available on Apple's iPhones on April 2. There's currently no word on if or when it will expand to run on other platforms Windows or Android platforms, according to AppleInsider.
The Times will also offer a digital package called Times Premier at $45 for four weeks, which is $10 more than the price of four-week home delivery of the paper. The Premier option offers users complete access to all of the Times' content, plus some extra features.
"Our goal with this next phase of our paid product strategy is to satisfy the demand for Times journalism by giving new subscribers the ability to choose the amount of access they desire at a price point that suits them," New York Times Chief Executive Mark Thompson said in a statement to Reuters.