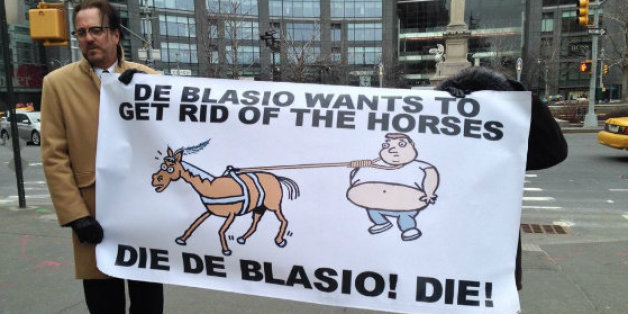 Regardless of where you stand on New York City's proposal to ban the use of horse-drawn carriages, most reasonable people would agree that telling the mayor to die is quite possibly the worst way to get your point across.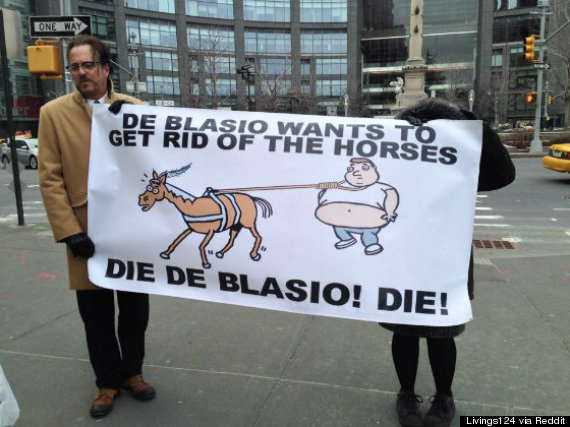 Yet comedian Norm Augustinus has been seen in Columbus Circle holding the sign above, which is decorated with an outdated clip art man -- looking nothing like Mayor Bill de Blasio -- with what appears to be a noose around his neck.
"DIE DE BLASIO! DIE!" it reads, though Augustinus tells The Village Voice his peculiar sign is not to be taken seriously.
"You know your mayor ain't half bad if the powers to be will let you stand in the best city in the world with a banner like that (and not arrest you)," Augustinus said. "Free speech still exists in America. I can attest to that."
My latest protest banner.I'll be out in CC Friday morn.Free Kisses for everyone! #DeBlasio #deblasiosnewyork pic.twitter.com/UIgAQMIujM

— Norm Augustinus (@normaugustinus) March 20, 2014