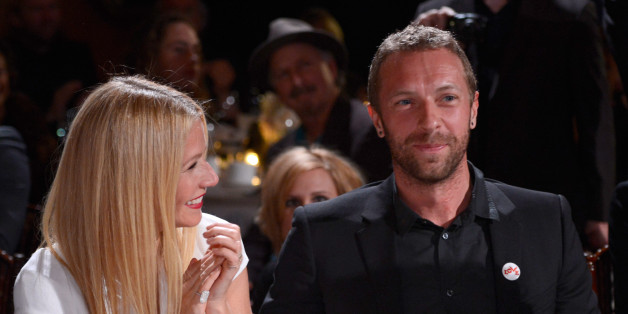 We're sure you've heard: Gwyneth Paltrow and Coldplay frontman Chris Martin are "consciously uncoupling" (that means splitting up, you pleb) after more than 10 years of marriage.
But while the couple themselves seem pretty OK with going their separate ways (they said the decision was a long time in the making and that, "in many ways" they're "closer than [they've] ever been"), the reaction to the news in some corners of the interwebs was more along the lines of this:
For real, though. Below, seven people on Twitter and Instagram who are losing their shit over the news that Chris and Gwyneth are over (probably way more than Gwyneth and Chris are):
This guy:


And this man in black:

This lady:
Today is the worst day of my life. Chris Martin and Gwyneth Paltrow are getting separated. Love is dead.

— Kathleen Wilbur (@KathleenWilbur) March 25, 2014
And this woman who literally JUST CAN'T DEAL:
I emotionally cannot handle the Gwyneth Paltrow and Chris Martin split. #coldplay

— Gabrielle Rimmaudo (@gfrimmaudo) March 26, 2014
Let's not forget this person and their positive vibes:

Or this person, who has basically just given up on life now that Chris and Gwyn are no more:
Chris Martin and Gwyneth Paltrow just broke up, love is dead and my heart is broken and everyone should give up now happiness doesn't exist

— Sarah Homer (@HOMERS_odysseyy) March 25, 2014
And finally, this person who straight up died after hearing the news:
LOVE IS DEAD AND SO AM I http://t.co/g7qe8kBIjF

— elle you see why (@proofrawk) March 26, 2014
We'll get through this together, guys.
Keep in touch! Check out HuffPost Divorce on Facebook and Twitter.
BEFORE YOU GO
PHOTO GALLERY
Gwyneth Paltrow, Woman of Many Titles