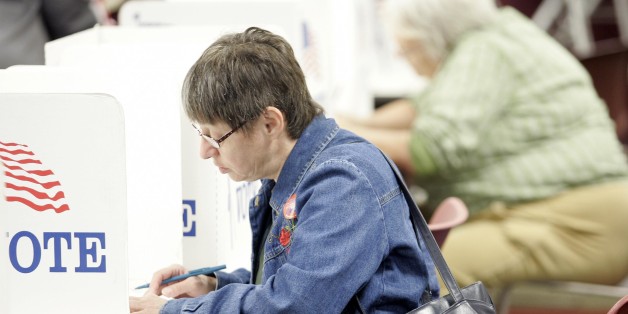 America's senior citizens have moved considerably over to the Republican Party in the past two decades, according to a new survey released Wednesday by Gallup.
Gallup noted that in 1992, the split between the two parties among senior citizens was 53 percent to 39 percent in favor of the Democratic party. Last year, the GOP took a 48 percent to 45 percent edge among seniors.
The shift away from Democrats has been particularly pronounced in the Obama era, as the net Democratic advantage in party identification among seniors has dropped 10 percentage points, and become a net deficit, since 2008.
"Senior voters favored the Democratic candidate in each election from 1992 through 2004, including a 17-point margin for Bill Clinton in 1992," said Jeffrey M. Jones, the author of the Gallup survey. "In each of the last two elections, by contrast, seniors were the only group to support the Republican candidate over Barack Obama."
Gallup's findings are consistent with those of previous surveys. In 2012, Pew Research also reported that older voters were shifting away from the Democratic Party and toward the GOP. That survey found that the number of older voters "affiliating with the Republican Party is at its highest point in two decades."
According to Gallup, race is a factor in the move by seniors away from Democrats.
"U.S. party preferences are strongly polarized along racial lines, and one reason seniors are more Republican now is that they are racially distinct from other age groups," Jones noted. "The mainly white racial composition of seniors has not changed much in recent years, whereas younger age groups have become increasingly diverse."
BEFORE YOU GO
PHOTO GALLERY
Cool Old People Dancing