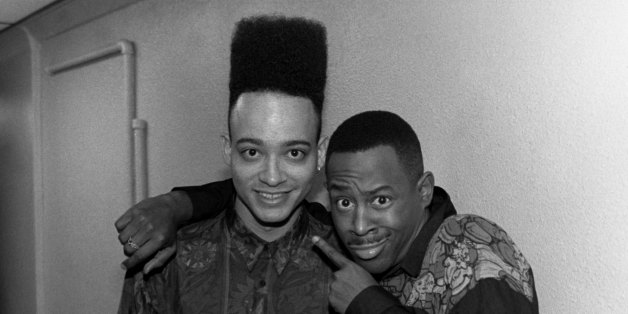 Sometimes what you see on the screen is real life.
Sure we watched "Martin" because it was funny and honest, but we also watched it -- and still watch it -- because behind all the how-to jokes of throwing shade and spitting game were lessons of love, lust, friendship, loyalty, and how to pick yourself up and dust yourself off with a smile on your face.
So thank you to Martin and the gang. Life is a tricky game, but five fun-filled seasons of this quintessential 90's sitcom taught us how to play it, and play it well.
1. MLK Day is a holiday... end of story.
2. In love one must always know when to concede defeat.


3. Sometimes you get what you pay for.
4. If you're gonna crash the party... make it epic.
5. When you can't tell your friends from your enemies... just go full Nino Brown on everybody.
6. If you've got the moves, break 'em out.
7. How to nail an audition... or not.
8. To be a baller, one must be able to back up their game.
9. Transparency is key.
10. Exercise is a part of any healthy lifestyle.
11. Rise above racial discrimination.
12. Win arguments graciously.
13. Recognize your super power, and don't be afraid to use it.
BEFORE YOU GO
PHOTO GALLERY
Our Favorite Black TV Moms