It's safe to say that when it comes to makeup, winged eyeliner is just about one of the toughest things to master. Not only do you need an extremely steady hand, but you also need to perfect those blending skills.
So, when we found out that Kate Lindsmith achieves her flawless cat-eye while riding the train, we knew we had stumbled upon a true beauty wiz.
"I start with a cat-eye and then I just blend," the stylist-cum-writer told us. "I put on both brown and navy. Navy went on this morning and [then] I layered the brown on while I was on the subway and continued to blend."
[Ed. note: We strongly suggest attempting this in your bathroom mirror, first.]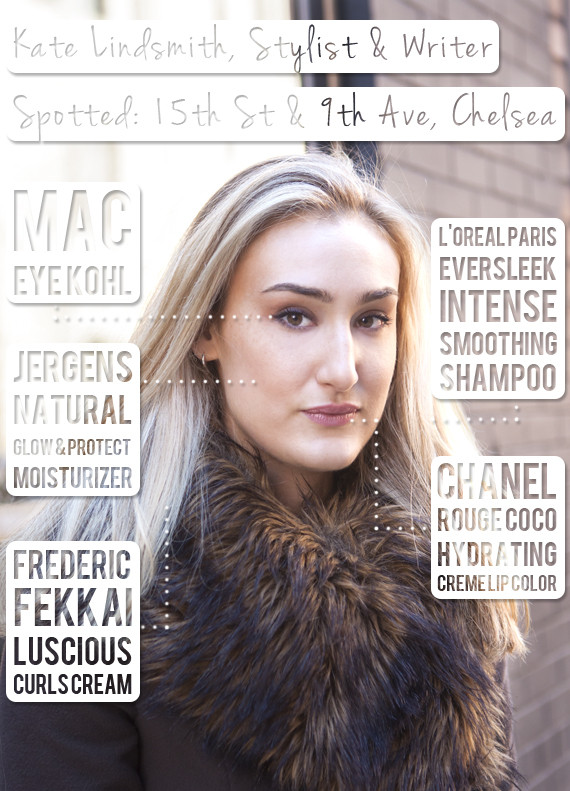 Photo/Art: Raydene Salinas
BEFORE YOU GO
PHOTO GALLERY
Beauty Street Style: Kate Lindsmith