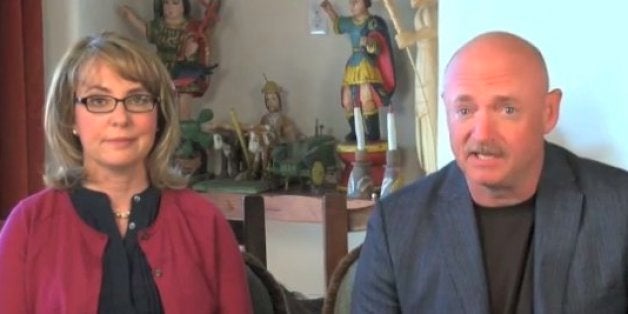 Former Rep. Gabrielle Giffords (D-Ariz.) and her husband, astronaut Mark Kelly, have endorsed Fred DuVal in the Arizona governor's race.
"Fred DuVal will move Arizona forward," Giffords says in the video.
In the clip, Kelly and Giffords tout DuVal's work on education and energy.
"Fred knows that to improve our economy and compete for the jobs of the future, we've got to improve our schools," Kelly says.
The video ends with a Giffords-Kelly fist bump.
BEFORE YOU GO
PHOTO GALLERY
Tucson Shooting Photos