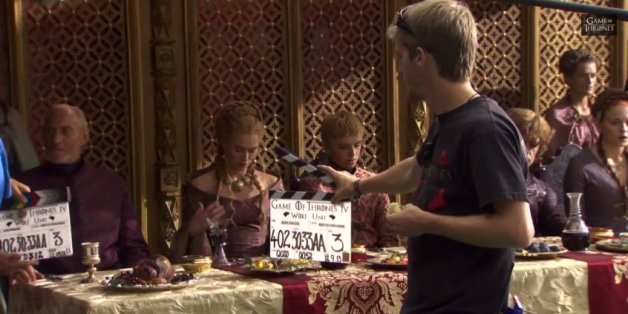 Counting down the days (or the hours) until "Game of Thrones" returns? While you wait, take a trip behind the scenes to learn a little more about just how much sweat, (fake) blood and tears has gone into putting the show together.
Impressed by the show's costumes? You should be. Take a look at just how detailed they are, and have a sneak peek at Margaery's wedding dress while you're at it.
Believe it or not, Season 4 is going to have even more battles and fighting than we've seen in the past; check out how the actors learned to fight like real soldiers (without hurting themselves).
If you're anticipating Margaery and Joffrey's wedding as much as the rest of us, get a load of the feast. See the insane amount of time and detail that went into planning and cooking up their nuptial spread.
Round it all out with a look at what went into directing the entire epic season.
BEFORE YOU GO
PHOTO GALLERY
'Game Of Thrones' Season 4