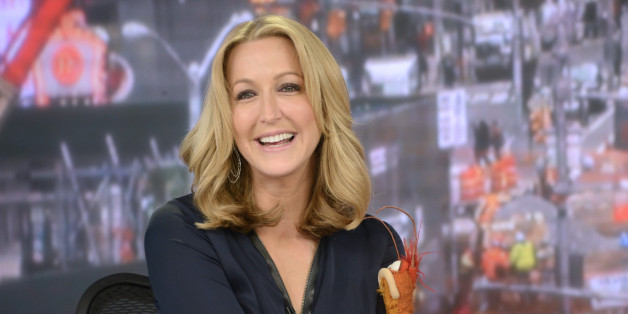 ABC News executives have something to be happy about: Lara Spencer is staying with "Good Morning America."
The "GMA" co-host has signed a new deal with the show, The Hollywood Reporter said Thursday. In a statement to THR, Spencer said that the decision to do so was "simple," and that she was "thrilled" to be on the "GMA" team.
The ABC News morning show has hit its stride since 2012 when it broke the "Today: show's 16-year winning streak. Spencer was a part of the team that bumped "Today," and ABC News' senior vice-president Jeffrey Schneider told THR that the network "couldn't be happier" with her decision to stay.
It is probably in the network's best interest to maintain the talent on "GMA." Josh Elliot, however, has yet to sign a new deal, with less than a month to go on his current contract. Page Six said that Elliot has reportedly demanded a pay raise equal to that of Robin Roberts, who re-upped with the show at the end of last year.