We're not mocking anyone because we do it, too, but the "tourist jump" is pretty hilarious to look at...especially out of context.
But it's still really fun to take a quick trip around the globe with these folks as it looks like they're having a real blast!
We're happy you're in Paris and it's warm but really?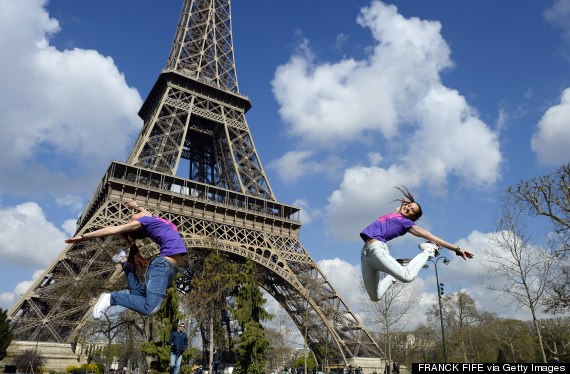 On the beach in Nice, when it wasn't so nice (see what we did there?):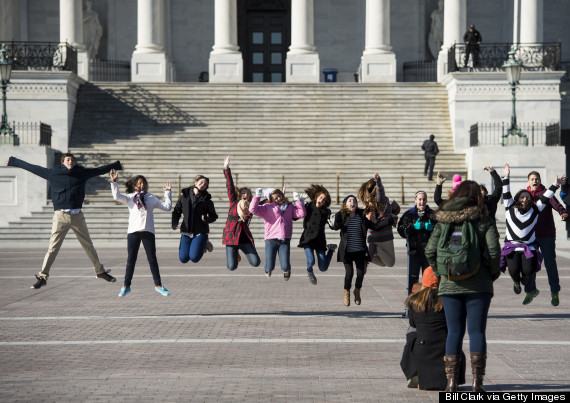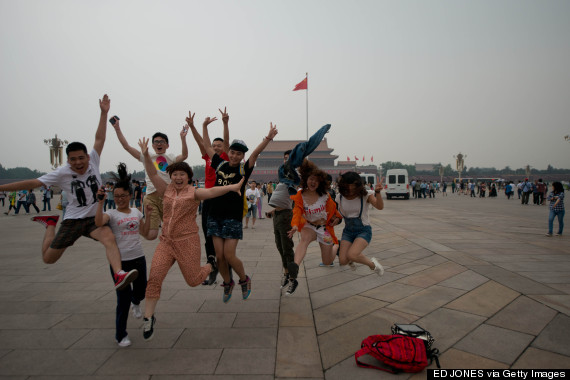 Near the Reichstag in Berlin: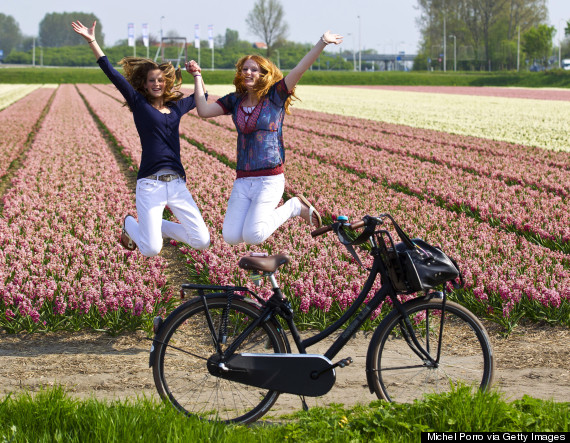 Outside the Sydney Opera House: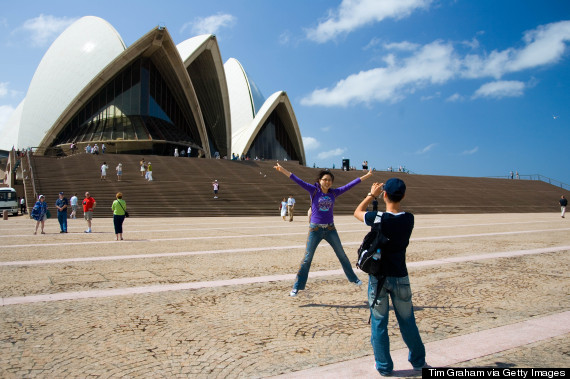 BEFORE YOU GO
PHOTO GALLERY
Tourists 'Holding' Up The Leaning Tower Of Pisa