The secret to success? Making a miniature Lego version of yourself, obviously.
Twenty year-old Reddit user PastLightSpeed took a unique approach to applying for summer internships. Instead of submitting a run-of-the-mill resume and cover letter, this hopeful ad agency intern created a Lego mini-scale pitch including posters, two instructional sets and an actual Lego mini version of herself.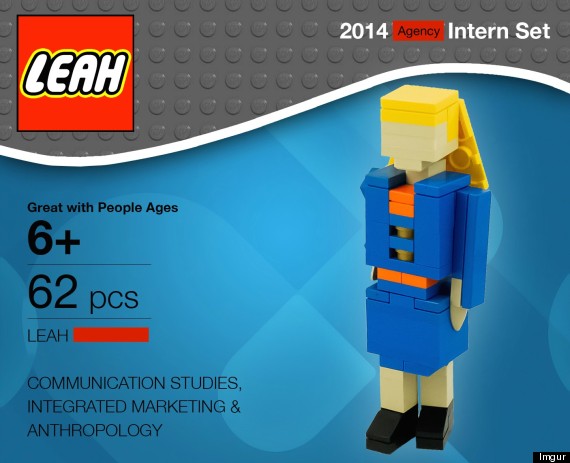 PastLightSpeed (named Leah from the looks of her Lego mini-me) explained her incentive to create such a remarkable project in her
original post
:
I wanted a fun way to stand out to agencies and get my resume out of the trash can -- I've always loved LEGO and I created this set to highlight my creativity, skills and initiative! It's something I hope to be able to send out along with a job application.
The savvy young creative tailored each application or instructional set to specific agencies. "I should mention that I am not a graphic designer, nor am I applying for a graphic design job," Leah clarified in the 2,023 comments that followed. "The poster pictured is not my resume, but rather a specific piece in response to a request by a specific agency to 'create a piece of persuasive advertising with you as the product.'"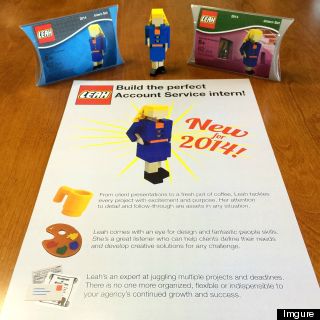 We think it's safe to say that this young woman will have no problem landing work this summer. Job well done, Leah. We'll all go back to our boring paper resumes while you take over the world one Lego mini-scale at a time.
[h/t Jezebel]
BEFORE YOU GO
PHOTO GALLERY
7 Jobs Where Women Make More Than Men