Bungee jumping, sky-diving, hang-gliding, free-diving... walking?
While some of the activities listed above are a bit more dangerous than others, thrill-seekers might want to hurry up and check out the "World's Most Dangerous Path" before they miss their chance.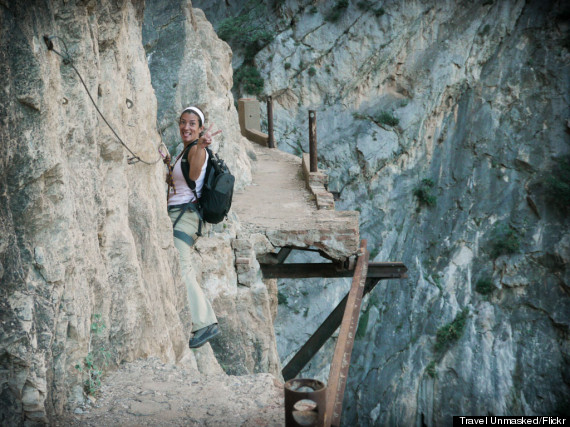 The Caminito del Rey walkway in southern Spain was completed in 1905, but the rush to walk it is now more hurried than ever. Already under construction, El Caminito del Rey walkway isn't actually going away -- only the more dangerous version of it is. According to a recent article from The Telegraph, the path is getting a major make-over, leaving the path 350 feet above the Guadalhorce river much less treacherous than before.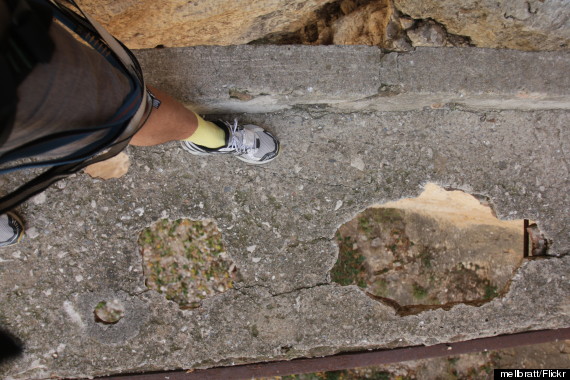 The part of the pathway that is deteriorating will be fixed, leaving less risk and danger for all that willingly seek out the treacherous path. Some adventurers have complained about future improvements, saying "'It's a shame they're going to fix the path. It will sanitize it too much and take the thrill out of it." The new walkway will be ready in May, giving the climbers a "skywalking" feeling with glass paneling in certain sections.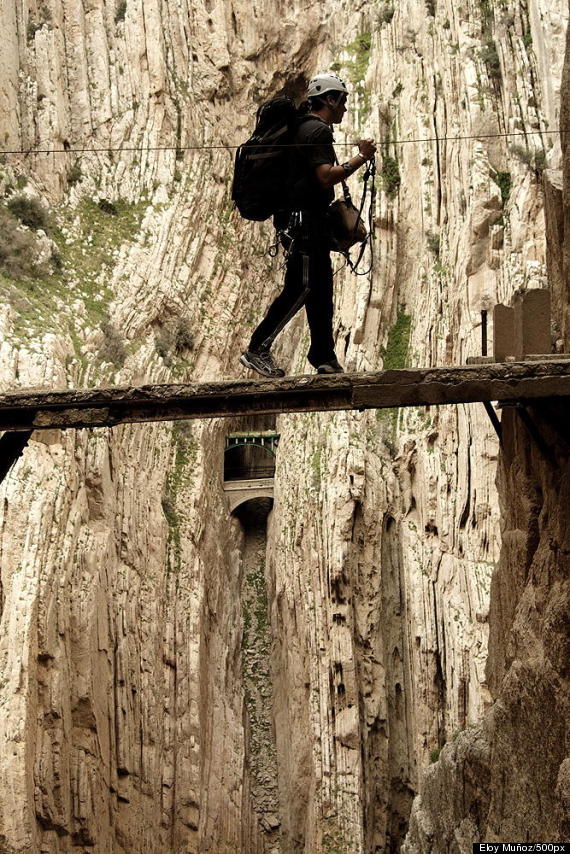 Two walkers have died on the trail, but the walkway regulations remain the same -- you must be 12 years or older to climb and have "a good head for heights." Hopefully, with the increased emphasis on safety, tourists will be able to enjoy the view without all the risk.
BEFORE YOU GO
PHOTO GALLERY
Thrill Seekers Have No Fear