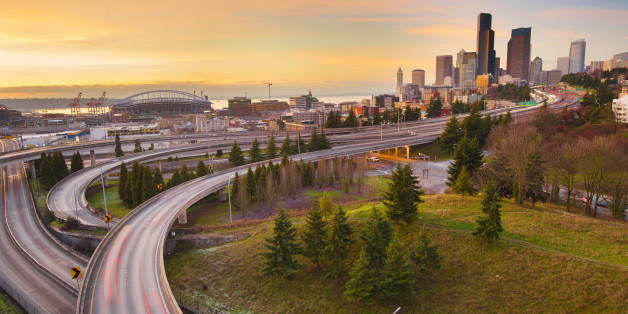 By 2050, a staggering 70 percent of the world's population will live in cities. (Right now it's 51 percent.) That will be about 6.72 billion humans putting pressure on a lot of aging infrastructure.
The race is on for cities around the globe to meet the needs of a rising population amid a changing climate and a shifting technological landscape. The cities of the future will have to balance high-tech advances with sustainable living. Here are nine ways they can do that:
1. Making Parks More Functional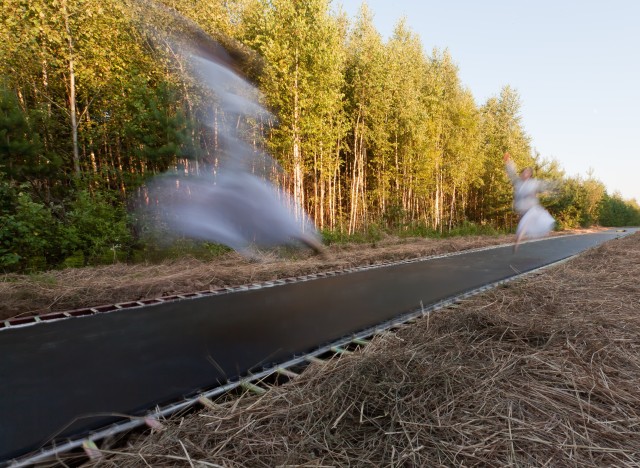 Photo Credit: Salto.
Grass, playgrounds and jogging paths are great, but future parks will have to be more. Salto, an architecture firm based in Estonia, has designed "Fast Track," a 167-foot-long trampoline path that challenges the very notion of what a park can be.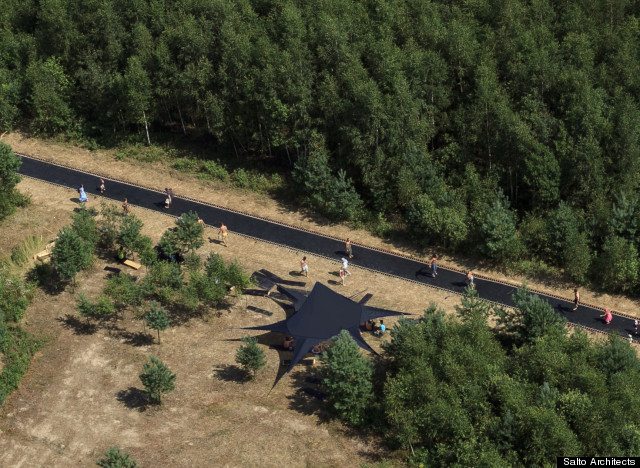 Photo Credit: Salto.
Installed in Russia, "Fast Track is a integral part of park infrastructure, it is a road and an installation at the same time," says Salto's design team. "It challenges the concept of infrastructure that only focuses on technical and functional aspects and tends to be ignorant to its surroundings. Fast Track is an attempt to create intelligent infrastructure that is emotional and corresponds to the local context. It gives the user a different experience of moving and perceiving the environment."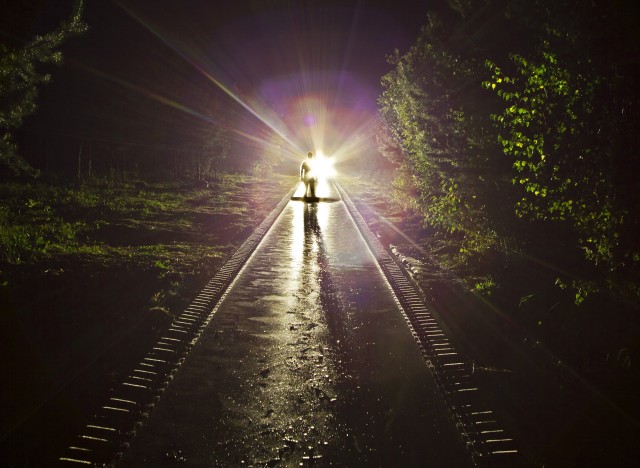 Photo Credit: Salto.
Fast Track is just one example of how cities around the world are re-imagining parks and public spaces. Manhattan's renowned High Line park was built on a series of long-abandoned elevated railroad tracks. Photo Credit: Getty.
By repurposing the 1.45 miles of train tracks for a public park, the neighborhood successfully created a cultural landmark. The High Line has brought about an economic boom in the area, spurring other cities to consider how they can play with their former railroad infrastructure.
2. Writing On The Walls
Street art isn't all that new, but its as a means of sparking social change and spurring urban engagement, it's only just getting started.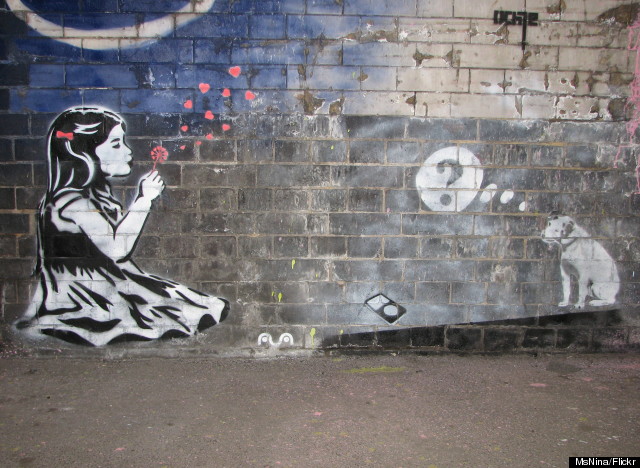 Photo Credit: Flickr: MSNina.
"The street is the stage of our daily life, a place where people from different social strata coexist," South American street artist Flix told This Big City. "And street art touches all its residents. My intention is to break paradigms, to send out a concise message that somehow wakes the psyche of each individual. I just want to dissolve the constant monotony of walking through the streets."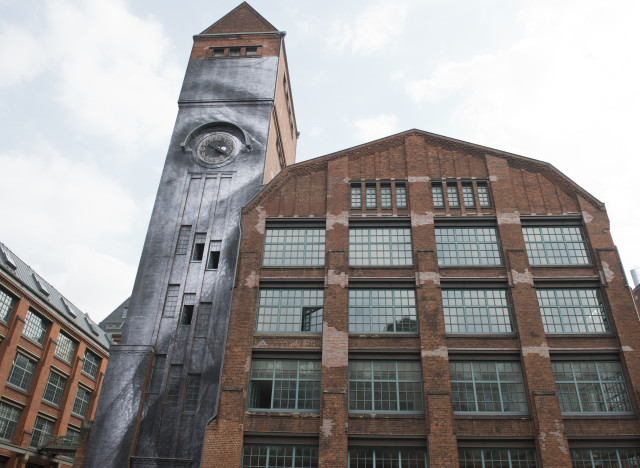 Photo Credit: Getty Images.
3. Repurposing Abandoned Structures
Old railroad tracks aren't the only abandoned spaces getting makeovers. With the help of design firm MRS Architecture, Texas turned an abandoned Walmart into an amazing library.
Photo Credit: Flickr, macarignan
Photo Credit: Flickr, financeandcommerce
With more and more big-box stores and malls standing empty around the country, ideas like this can capitalize on existing architecture in transformative ways.
Photo Credit: Flickr, financeandcommerce
4. Changing The Way You Think Of Bright Lights In Big Cities
Last year, Buenos Aires partnered with Philips to convert 100,000 of its streetlights to LED technology, cutting the city's electrical costs by 50 percent, according to a Philips press release. In addition to being the more environmentally friendly option, LED bulbs have also shown themselves to be better for safety, shedding considerably more light on their surroundings than conventional bulbs.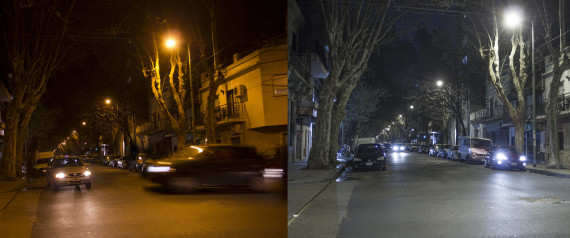 On the left is a street before LED installation. On the right is the same street with working LEDs.
Photo Credit: Philips.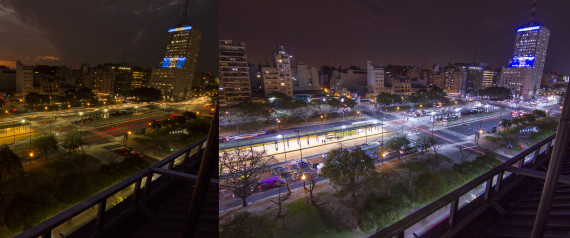 Before: left. After: right.
Photo Credit: Philips.
5. Growing Gardens Out Of Pavement
Transporting food hundreds or thousands of miles isn't just costly -- it has a real impact on the environment, too. Future population centers may be able to grow much of their own food locally, creating new urban jobs while reducing the environmental impact.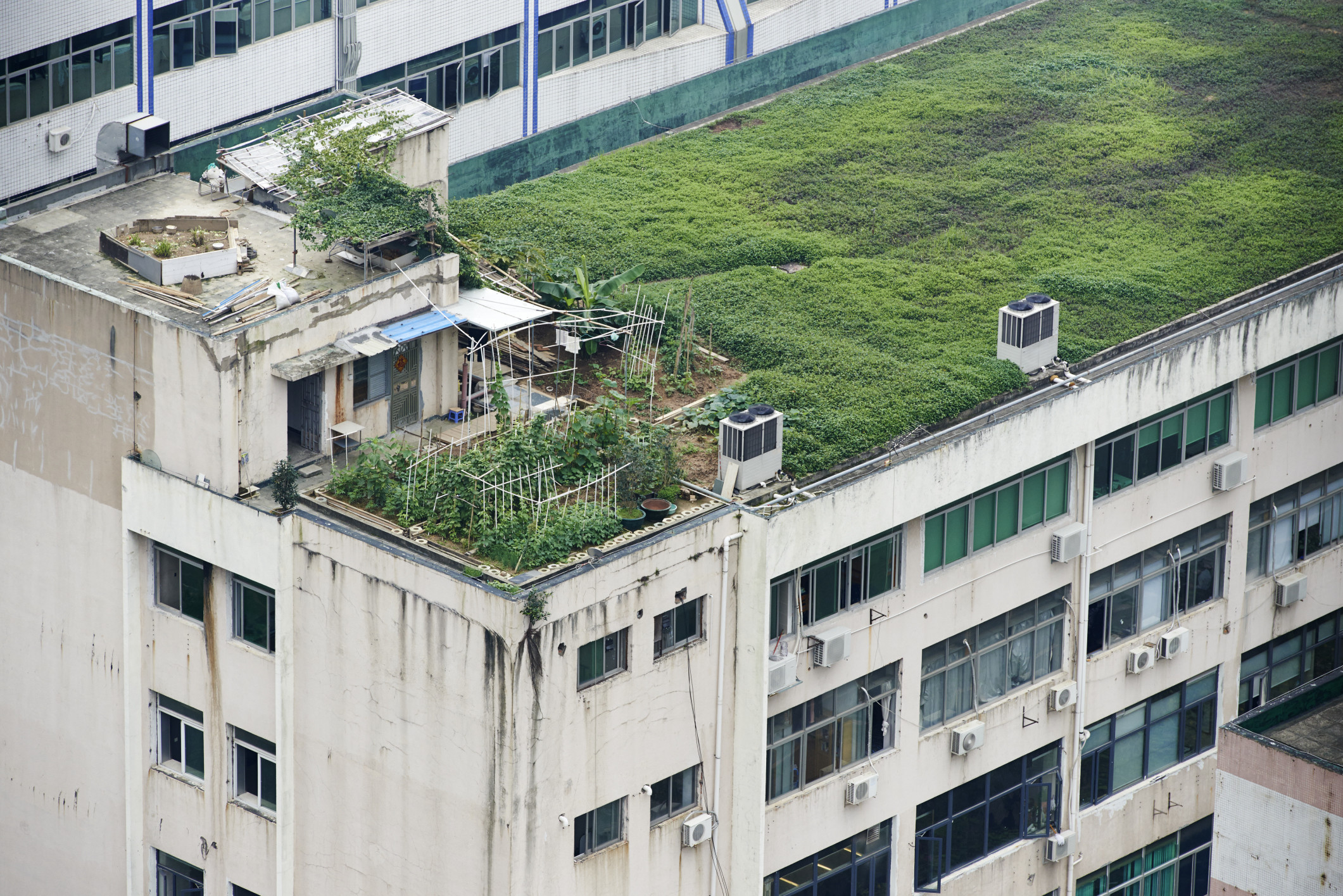 Photo credit: Getty Images.
Vertical farms would contain complete ecosystems within their walls. Growing upward will require less land, an important consideration as urban populations continue to increase, says Dickson Despommier, a professor of public health in environmental health sciences at Columbia University and a champion of vertical farms.
Flickr: Except Integrated Sustainability
In cities like Tokyo and Lyon, France, urban gardens built atop railway stations already provide respite and beauty for weary travelers. The East Japan Railway Company even offers five rooftop Soradofarms in Tokyo, where commuters can sign up for their own farming plots.
Flickr: eccaplan1
6. Supporting Co-Working And Cooperative Maker Spaces
Cubicles are so last century. Co-working spaces allow small businesses, self-employed entrepreneurs, remote workers and creatives the opportunity to enjoy the perks of an office without adhering to the structure of one. The trend reportedly began in San Francisco and has become a global movement. Co-working gives self-employed ventures a low-cost opportunity to engage and refine their ideas within a local community of seasoned, often supportive, entrepreneurs. Some speculate that cities may eventually sponsor their own public co-working spaces to encourage innovation and social entrepreneurship and avoid "brain drain" to other cities with established tech industries.
The iHub co-working space in Nairobi is one of many emerging hubs for aspiring startups in Africa. Flickr: NetHope, Inc.
The future of co-working is already happening. More than just workers with laptops sitting at communal tables, niche industry co-working habitats allow members to collaborate on projects and learn communally, as seen in San Francisco's Writer's Grotto or Detroit's Ponyride, a hub for makers and socially conscious entrepreneurs.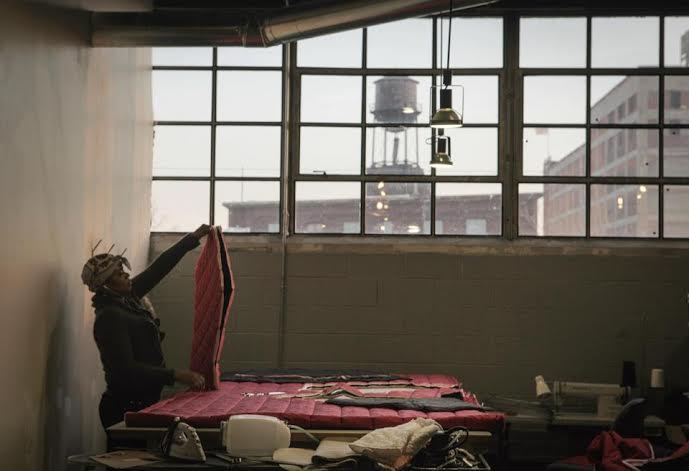 Order & Other photo courtesy of Ponyride.
In the future, hubs built around 3-D printers will facilitate the sharing of blueprints, know-how and access, allowing anyone to design and produce their own product.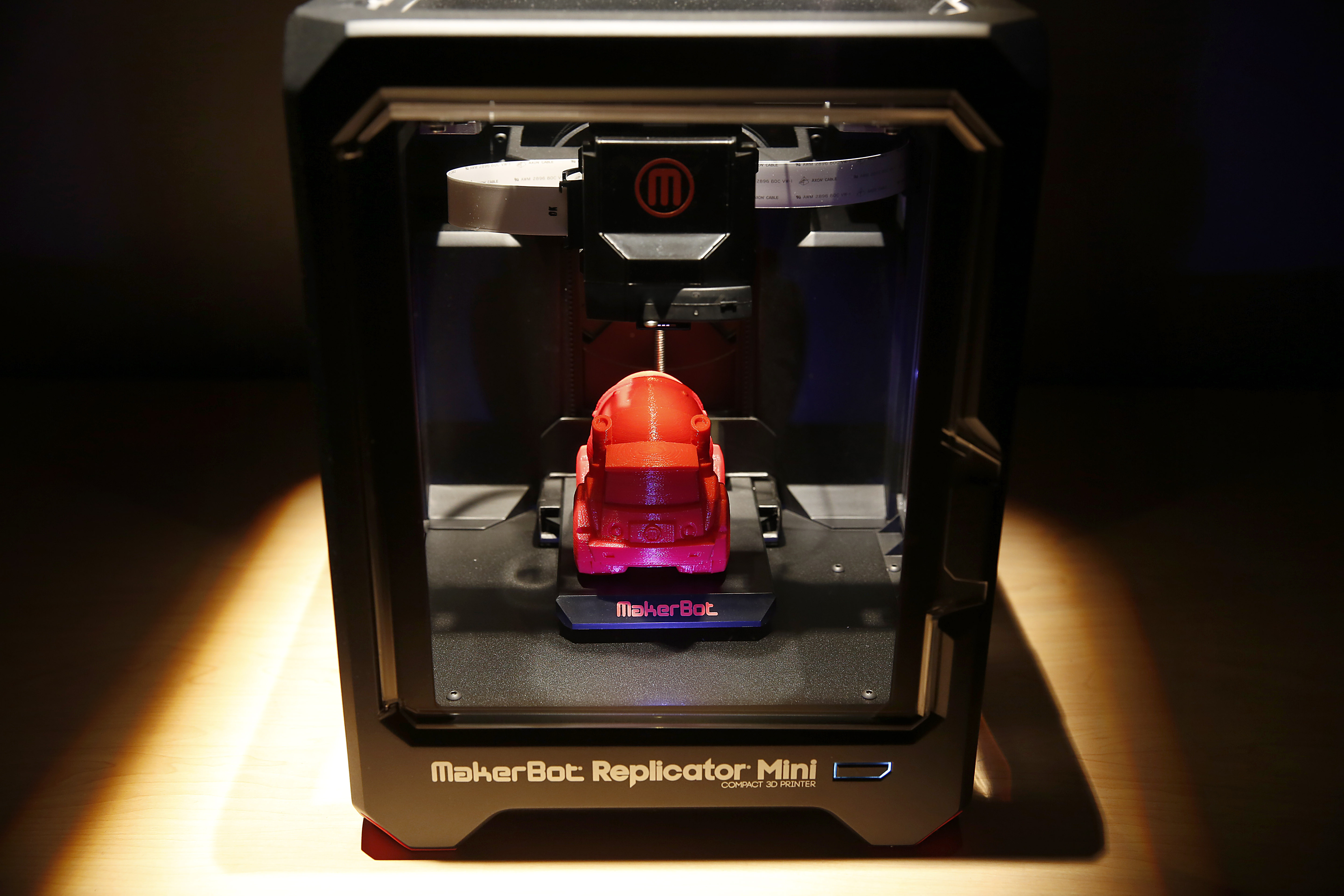 A Makerbot Industries LLC Replicator Mini 3-D printer sits on display during the 2014 Consumer Electronics Show (CES) in Las Vegas on Wednesday, Jan. 8, 2014. Patrick T. Fallon/Bloomberg via Getty Images
7. Bringing Broadband Power To The People

We live in the digital age, yet 30 percent of American homes still don't have Internet access, the Pew Internet Project reports.
Free public access to the Internet could be the future. Chattanooga, Tenn. has the fastest Internet service of any city in America, via a community-owned fiber-optic network that delivers free access to every business and resident. The city is already attracting new high-tech companies, and it's been selected as the location for Volkswagen's North American headquarters and a new distribution center for Amazon Marketplace.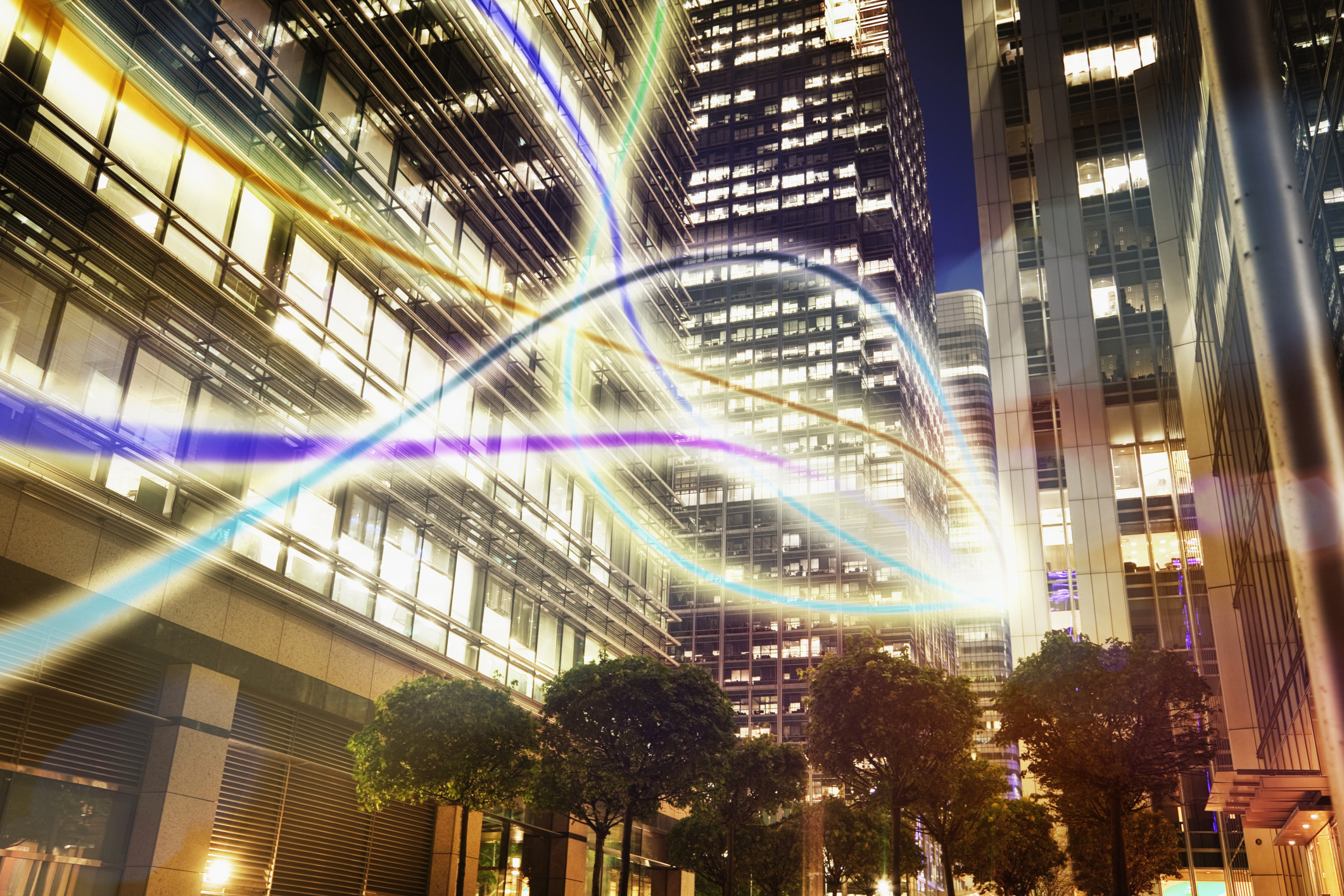 Photo via Getty Images.
8. Open Cities, Smarter Cities
Forty-two percent of all the electricity used around the globe goes toward powering buildings. The next wave of development will involves making buildings smarter, greener and able to "talk" to the city around them. Smart buildings can automatically control their own temperatures, lighting and other mechanisms.
Flickr: vwmang
New mobile applications that allow citizens to submit online requests for urban maintenance -- directing authorities' attention to potholes, burned-out streetlights and flooding water mains -- are already being tested through programs like SeeClickFix.com and PublicStuff.com. Future cities may be able to collect and share countless points of data to develop smarter solutions. This is already happening in Seattle -- North America's smartest city, according to FastCoExist -- which currently makes over 1,000 data sets available to the public.
9. Shipping Containers Get Second Lives
Shipping containers have proven themselves to be endlessly useful -- good thing, then, that the clever folks repurposing them are endlessly creative. Shipping containers are cheap, adaptable and readily available.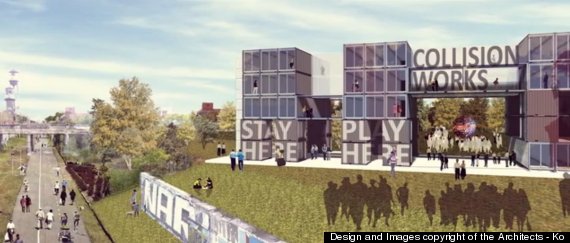 This shipping crate pop-up is the prototype for a larger hotel built out of the containers planned for 2014 in the Eastern Market neighborhood of Detroit. Design and Images copyright Koop architecture + media
From apartment buildings to shopping malls...
Photo Credit: Flickr, orodreth_99
The possibilities are endless.