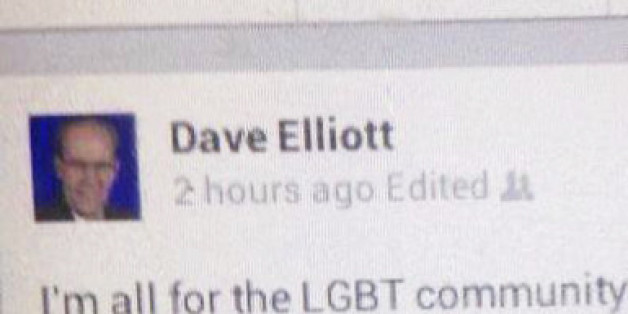 A local Mississippi news anchor thinks there are just too many goshdarn LGBT people on the news these days.
WLOX's Dave Elliott aired his ridiculous grievance in a recent Facebook post:
Who is Dave Elliot and what exactly is a "gaycation" anyway??? Go home, @WLOX ,you're drunk. pic.twitter.com/qUk9lu72Le

— eddie outlaw (@TheEddieOutlaw) March 28, 2014
WLOX responded on its Facebook page, saying, "We are not happy at all with the post or any imagined 'free publicity.' Dave made this post initially on his personal Facebook page, and you should look for him to address it on that same page." In the meantime, critics mocked his comments on Twitter, writing:
Gaycation, all I ever wanted http://t.co/Kue9Lk9NnX

— Jordan Valinsky (@jordan327) March 28, 2014
please pay for my gaycation sir and i will gladly take it http://t.co/cEXg8NKFRZ

— all the young dudes (@zrok_) March 28, 2014
@SpettelAlan I would love to take a gaycation but I'm too busy working and paying taxes.

— Joe Pendarvis (@bayouboston) March 28, 2014
Elliott later apologized for what he called his "insensitive and unprofessional Facebook post," GulfLive.com reported Friday. Read his apology here.