Sometimes, "I'm sorry" just isn't enough for some people...
A Slovak weekly published a 54-page apology on Thursday for an article it put out in 2009.
Prague Post reported that the apology printed in Plus 7 dní was half the length of the issue itself and addressed a previous article about former politician Stefan Zelník. The original article, which was only about two-and-a-half pages, allegedly contained false information about Zelník's private firm.
Zelník filed a lawsuit against the news magazine for the misinformation and as a result of the trial, Plus 7 dní was reportedly ordered to publish the apology in a font size equal to that of the original article's headline.
That looks something like this... for 54 pages: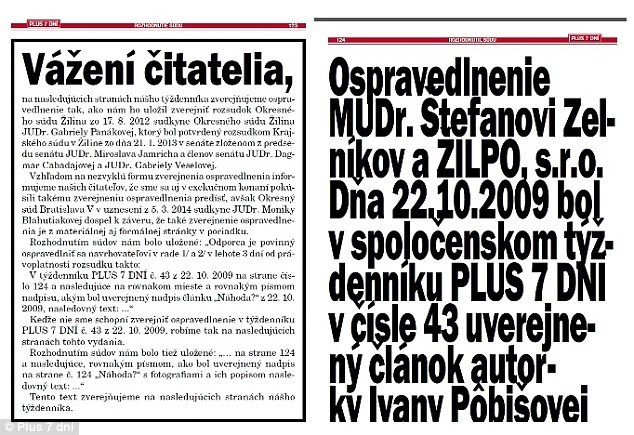 (via Daily Mail)
The weekly was also forced to pay 55,300 euros to the politician and his firm.
"The court decision to publish the apology in the form we've been obliged to amounts to a mockery on the part of our judiciary," the magazine's editor-in-chief Miloš Luknár said.