Nothing quite compares to the power of a photograph to communicate the goings on in the world. Ranging from the serious to the silly, these photos offer peeks into what happened around the globe this week.
1. A search and rescue worker looks for survivors in the aftermath of a mudslide in Washington, March 25, 2014.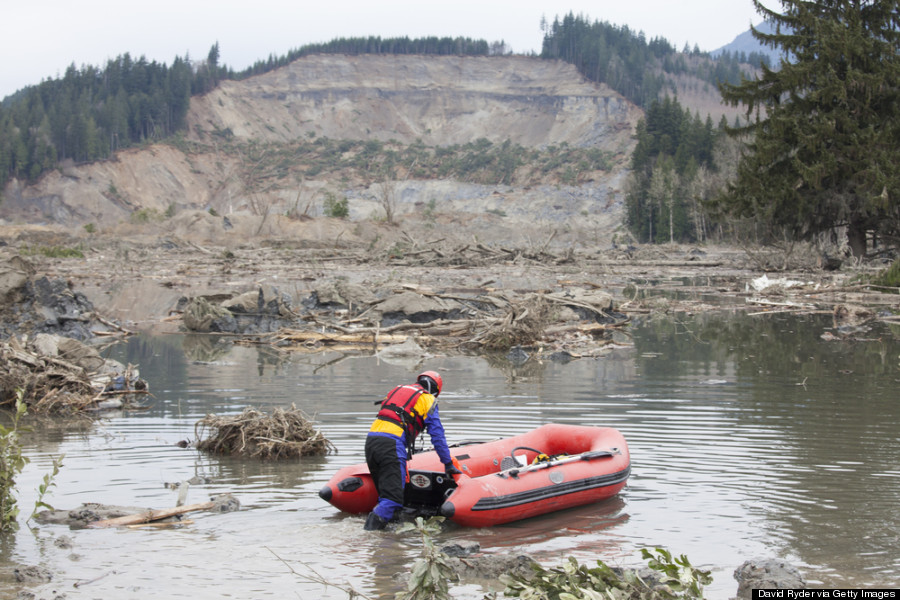 (David Ryder/Getty Images)
2. In Kazakhstan, a rocket and spacecraft blast off from a launch pad at the Russian-leased Baikonur cosmodrome, March 26, 2014.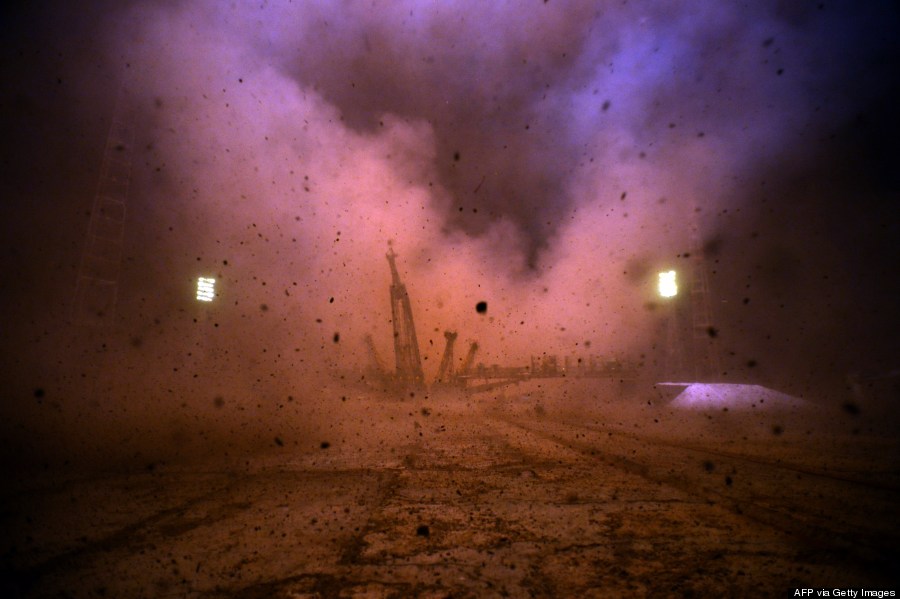 (VASILY MAXIMOV/AFP/Getty Images)
3. A student carries another student out of the Alexandra University after she was injured during clashes with Egyptian security forces, March 26, 2014. (AP Photo/Heba Khamis)
4. Chinese artist Li Wei performs at the Grand Palais as part of the Paris Art Fair, March 27, 2014.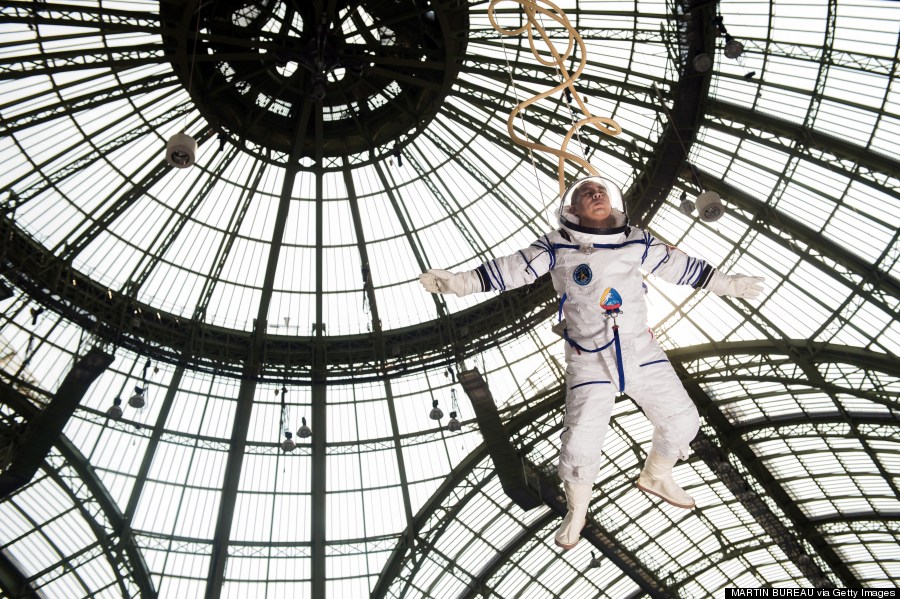 (MARTIN BUREAU/AFP/Getty Images)
5. Taiwanese protesters post anti-media slogans on a van belonging to a pro-government TV station in Taipei, March 24, 2014.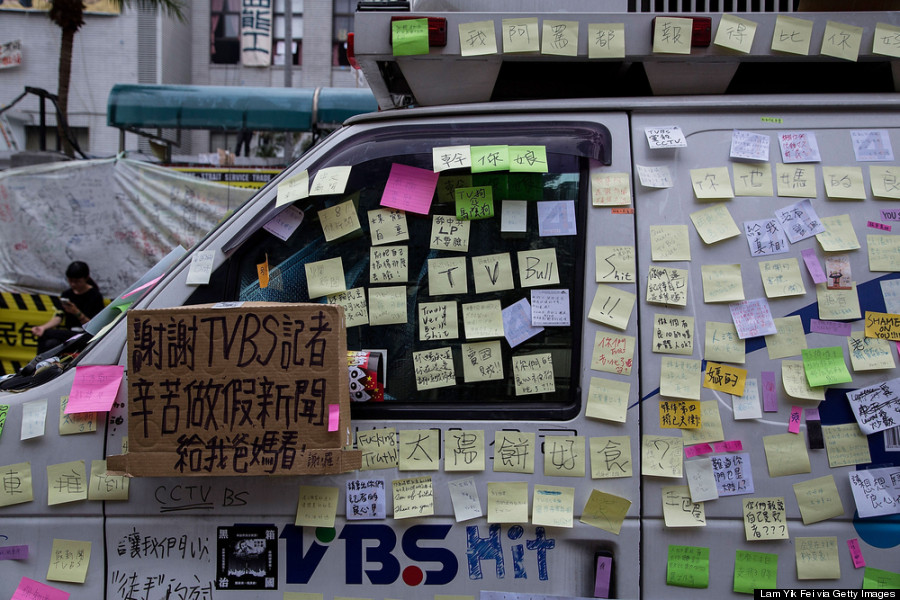 (Lam Yik Fei/Getty Images)
6. A woman stands with her daughters during Nowruz celebrations in Kazlicesme, Istanbul, March 23, 2014.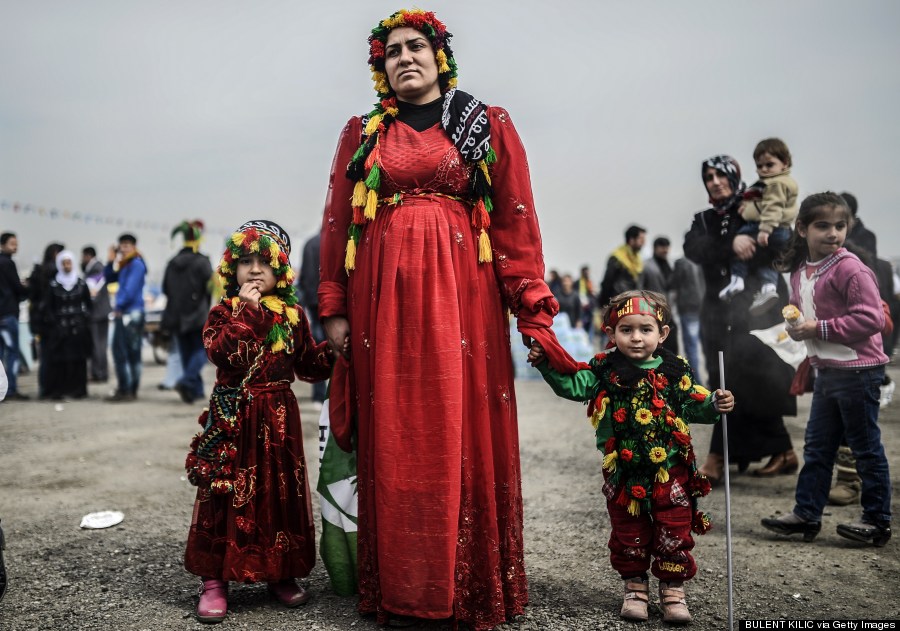 (BULENT KILIC/AFP/Getty Images)
7. A group of Brazilian girls watch as a paramilitary police sniper secures the area while soldiers search for weapons in the Favela da Mare, Rio de Janeiro, March 26, 2014.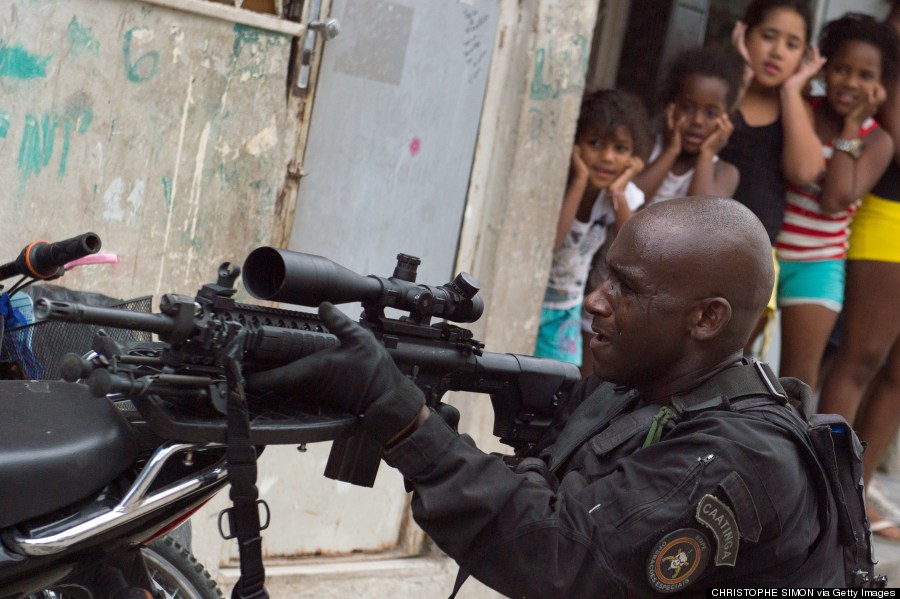 (CHRISTOPHE SIMON/AFP/Getty Images)
8. High school students hold candles during a vigil for passengers of the missing Malaysia Airline flight MH370 in Lianyungang, China, March 25, 2014.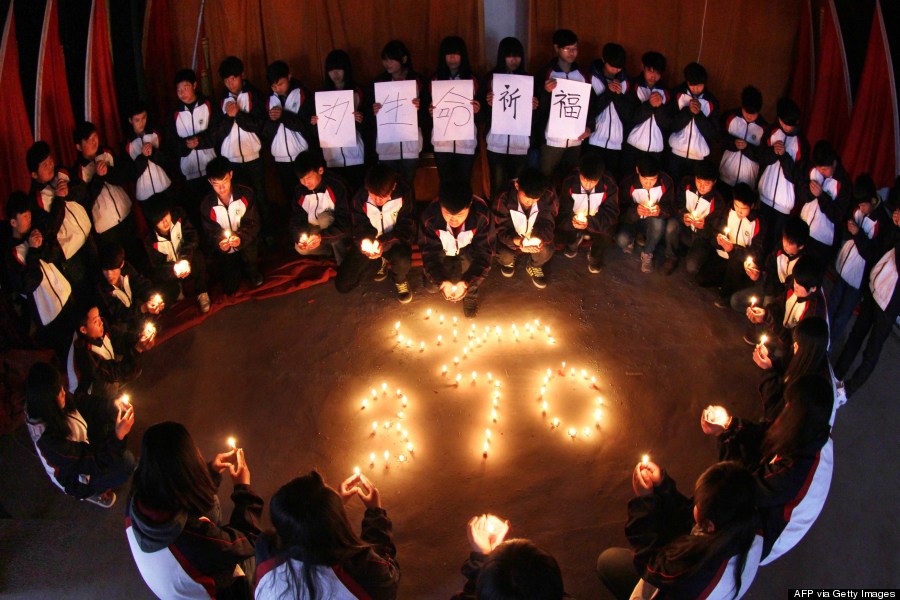 (AFP/AFP/Getty Images)
9. In Crimea, a boy runs with a Russian flag outside the Crimean parliament in Simferopol, March 26, 2014. (AP Photo/Alexander Polegenko)
10. A cyclist rides along a road on a misty morning in Mazar-i-Sharif, Afghanistan, March 26, 2014.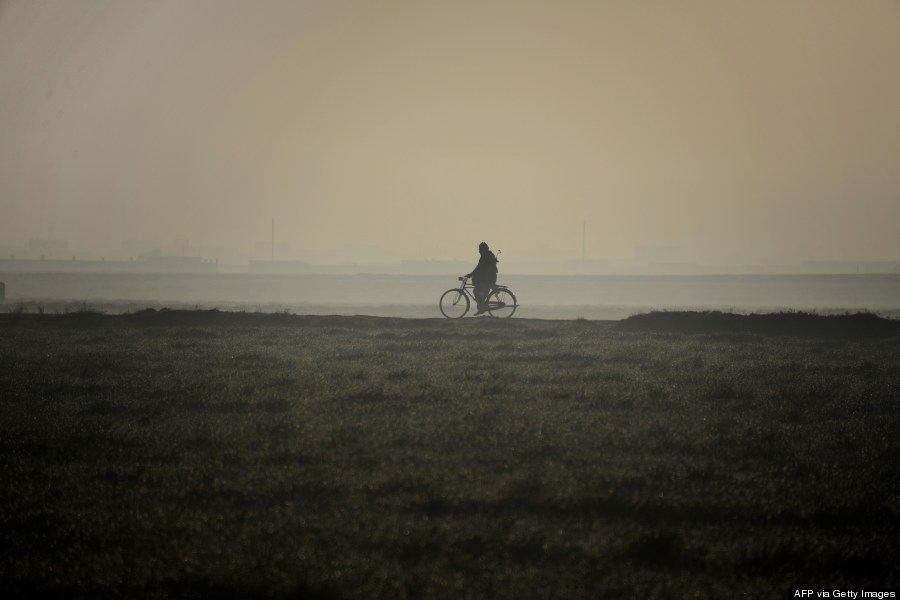 (FARSHAD USYAN/AFP/Getty Images)