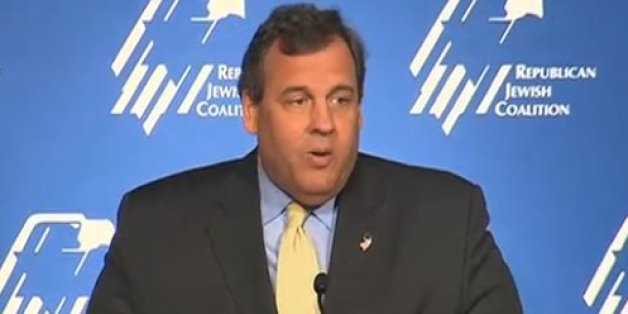 New Jersey Gov. Chris Christie (R) and Wisconsin Gov. Scott Walker (R) headlined Saturday's list of possible 2016 GOP presidential contenders courting donors in Las Vegas.
Walker and Christie both spoke at the Republican Jewish Coalition's 2014 Spring Leadership Meeting, addressing topics ranging from fiscal responsibility to foreign policy.
Walker vowed that the GOP's next presidential nominee must be someone "from outside Washington," touting his success at the state level in cutting spending. He also chimed in on Obamacare, prodding the party to move forward on a new idea.
First Obamacare reference. Walker says "can't go back in time," need to replace it with something "patient-centered."

— Jon Ralston (@RalstonReports) March 29, 2014
Christie had a similar message of state-level success, highlighting his savings on New Jersey teacher pensions. He called for an end to Republican infighting, while again taking "ultimate responsibility" for what transpired with the George Washington bridge traffic scandal.
Christie gets loud RJC applause when he says, "It's time for us to stop as a party killing each other."

— Philip Rucker (@PhilipRucker) March 29, 2014
Christie says "ultimately responsible" but have to move forward. Says he learned to be "a lot more questioning."

— Jon Ralston (@RalstonReports) March 29, 2014
Lurking in the background of those comments was the presence of 80-year-old GOP mega donor Sheldon Adelson, who owns the Venetian resort that hosted the four-day conference. As the AP noted earlier this week, the event was already being dubbed "the Sheldon primary," complete with Scotch tastings, private roundtable panels, golf, poker and other activities. Adelson donated more than $90 million to candidates and super PACs during the 2012 election cycle.

BEFORE YOU GO
PHOTO GALLERY
Conservatives Pointing Fingers