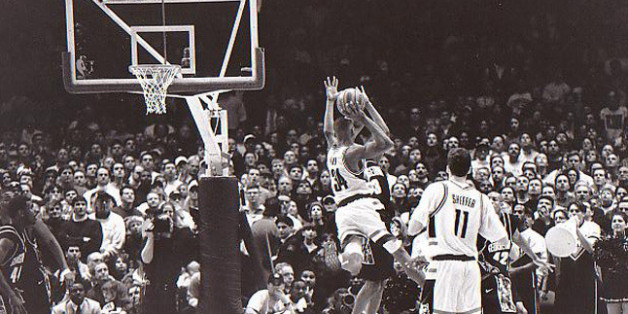 Midtown Manhattan won't be confused with Storrs, Conn., any time soon but that doesn't mean the UConn Huskies don't feel right at home in the Big Apple. The former Big East stalwarts let everyone know they think of Madison Square Garden as their second home after booking a trip to New York City by earning a spot in the Sweet 16 in the 2014 NCAA Tournament.
"We all thought about it," UConn forward DeAndre Daniels said on Thursday, via The New York Times. "We said: 'Man, we get the chance to go back to Madison Square Garden. That's our second home.' We wanted to get here."
When they got there, they played like they belonged.
Before a raucous crowd, the No. 7 Huskies edged No. 3 Iowa State, 81-76, on Friday night to advance to the Elite Eight. The game between the Huskies and Cyclones marked the first time that the NCAA Tournament was played at the Garden since 1961.
While the NCAA Tournament stayed away from the city so nice they named it twice for 53 years, UConn have been regular visitors in recent years. From Kemba Walker's heroics in the 2011 Big East Tournament to Jim Calhoun's breakthrough win in the 1988 NIT Championship Game, here are several of the must-see moments that make UConn feel like the home team whenever they hit the hardwood at the Garden:
PHOTO GALLERY
UConn's Madison Square Garden Moments
BEFORE YOU GO