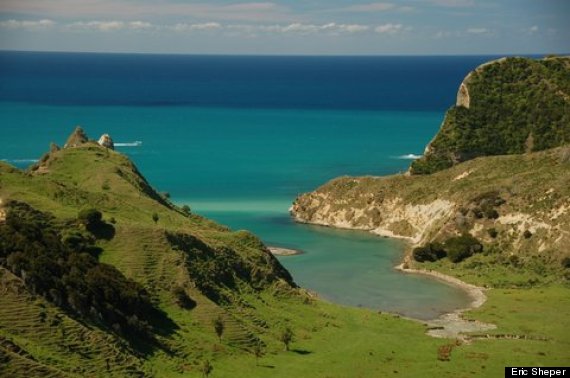 This week's Moment of Travel Zen comes to us from Eric Sheper. His photo of Cook's Cove shows the spectacular natural beauty of New Zealand.
New Zealand is a perfect zen getaway -- relax on a beach, hike one of the country's many trails and see everything from mountains, to volcanos, to subtropical forests and fjords, or do something wild like bungee jumping off the Kawarau Bridge. New Zealand is filled with adventure and beautiful scenery -- and unbeatable combination.
PHOTO GALLERY
Travel Zen: New Zealand
Where have you traveled for a moment of zen? Email travel@huffingtonpost.com with your travel zen or submit below!
BEFORE YOU GO