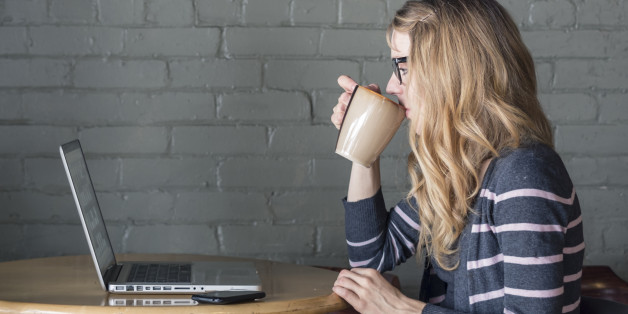 Sometimes when looking for love (or a one-night stand) you just can't find the right words -- even if you're safely behind a computer screen. Thankfully, a new website lets algorithms do the hard work for you. All you need to do is answer five simple questions.
Collective Love generates (mostly nonsensical) Craigslist personal ads compiled from real people's past "casual encounters" posts. Though the site claims that its creations are "carnivals of refracted flirtation," they read more like Urban Dictionary threw up on the computer screen.
After asking for your region, state, city, sexual preference and the number of sentences you want generated, the website creates some of the most insane jibberish to ever grace the Internet (and that's saying a lot). According to the
About section
:
With Collective Love, the amorous essence is extruded from a morass of anonymous expressions of lustful intent and offered to you. A product of the minds of thousands of strangers, it is not quite human, and yet not quite alien.
We decided -- in the name of journalism, of course -- to try our hand at creating a customized sexy Craigslist ad. After choosing "w4m" in New York City and requesting a 20-sentence blurb, Collective Love's alien robot algorithm came up with some very poetic dirty talk:
Face and bull shit; moment but not make you today. Whipping, paddling, or ass. Available now.

I'm a fun! In an oral is safe place to fit, body very discreet Down?

No sex just you. No ask.
If you're going for subtlety, this site may not be for you. But for everyone else, Collective Love will definitely do.
To test how weird and dirty other parts of the world apparently get on Craigslist, we put in "w4w" in Montreal, Canada and were rewarded with this gem:
I'm looking for fun I am just be clean and make it all; of its glory.

Looking for an apartment is looking for you want to please be Cool spend some spicy stress.

I am looking have been wet and played with a not a Sexy curvy latina looking to lots of everything.

If you must be safe and dirty.
After trying a few different region/sexual preference combinations, from India to Thailand to the U.K., it's safe to say that no matter where you're from, everyone lets their freak flag fly on Craigslist.
So if you're looking for entertainment Collective Love is the perfect place for you to find it. If you're looking for actual love though, we'd try elsewhere.
[h/t Jezebel]
BEFORE YOU GO
PHOTO GALLERY
#ImSingleBecause