After a couple who work as goat breeders lost two of their young goats while they were at work earlier this month, they launched a search for the missing kids. What they found instead -- thanks to a Craigslist ad -- was an abused baby goat in need of a home.
The woman who lost her goats posted an announcement on March 18, she told The Huffington Post on condition of anonymity. For days, there was no response until she finally got a tip about a Craigslist post advertising a free goat in the area. Her heart jumped at the possibility that this goat was one of her missing kids.
But when she drove over to the nearby property on March 24, she found an appalling scene: A baby goat was chained to a post outside and appeared to have been abused. The goat owner told her the cuts were caused by barbed wire.
The woman told HuffPost that the goat owner was stuck in a predicament in which she could no longer care for the kid.
Though the goat was not her own, as the woman initially suspected, the animal was clearly in dire need of some care. So she and her husband took the baby goat home, a consensual agreement between the couple and the goat owner, and began to rehabilitate him.
(Story continues below)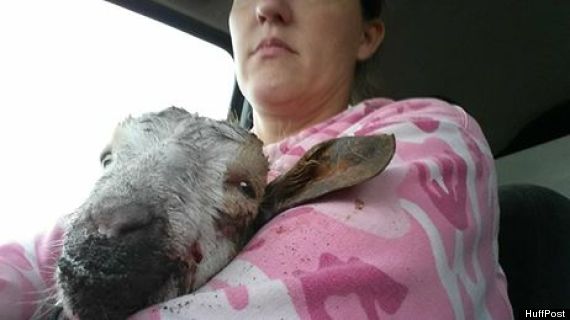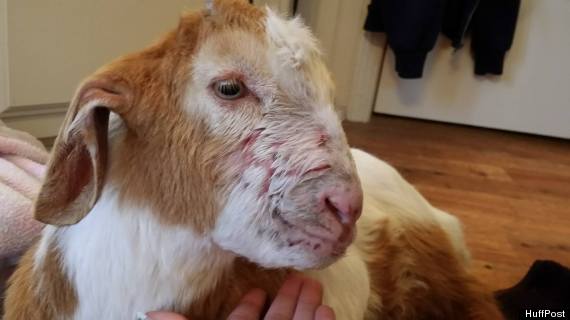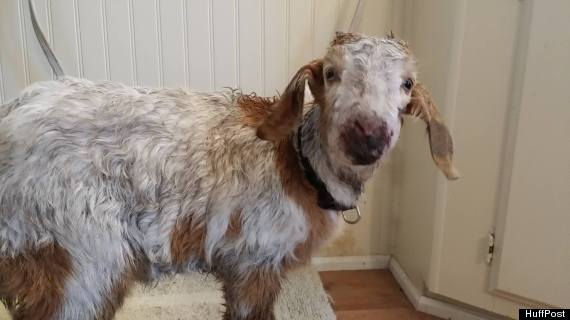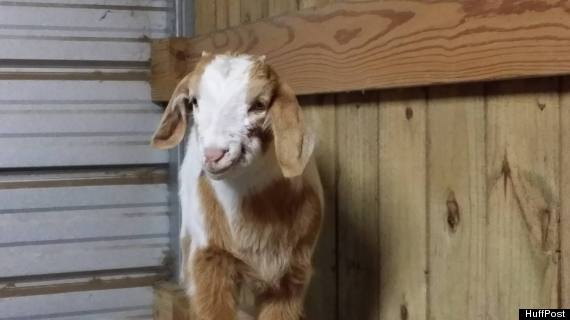 A hot shower and a round of antibiotics later, the young billy is apparently doing much better -- even though he still protests whenever one of the breeders is not in view. Now, the newest member of the the family just needs a name.
HuffPost contacted the goat's rescuer, who did not want personal attention for her good deed. On the condition that her name not be used, she was able to verify details of the story. We kind of like the idea that there are quiet heroes out there looking out for kids and people alike.
Update, March 31: The rescued goat has been named -- meet Rebel.
BEFORE YOU GO
PHOTO GALLERY
13 Awesome Animal-Human Reunions