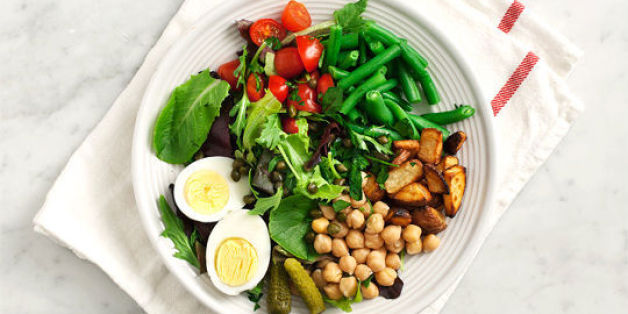 Hard-boiled eggs are the least appreciated of all the eggs. They don't appear on our breakfast plates -- scrambled eggs steal the show there. They aren't as revered as the poached egg -- bringing eggs benedict to their appropriate glory. And when given the option, soft-boiled eggs always get picked first. There's no getting around it, hard boiled eggs are the ugly ducking of eggs.
BUT, we still love hard boiled eggs. Even though they don't woo us with their silky yolks, they give us egg salad, deviled eggs and Nicoise salad. Also, they make the best garnish ever. Don't believe us? See for yourself. We've got 11 recipes that will convince you of hard-boiled eggs' greatness.
Want to read more from HuffPost Taste? Follow us on Twitter, Facebook, Pinterest and Tumblr.