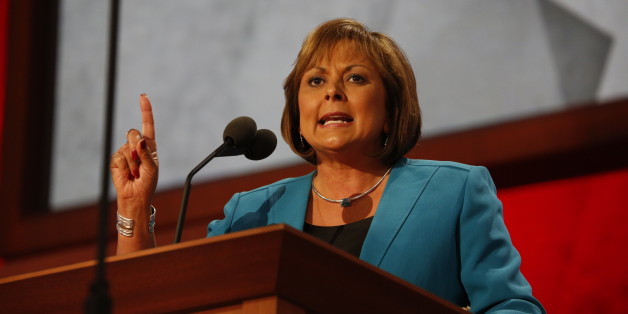 (Recasts with governor urging calm, details on protests)
By Joseph Kolb
ALBUQUERQUE, March 31 (Reuters) - New Mexico's governor urged calm on Monday after weekend protests over police use of lethal force following the shooting of a mentally ill homeless man boiled over into stone-throwing demonstrations that police used tear gas to quell.
At least five people were arrested during the melee on Sunday, according to the Albuquerque Journal, in scuffles that erupted after hundreds of protesters took to the streets in downtown Albuquerque in a rally sparked by the March 16 killing by Albuquerque police of James Boyd.
Albuquerque police, who have been the subject of an ongoing Department of Justice investigation into use of force since 2012, could not immediately be reached to confirm the number of arrests.
"Albuquerque is going through a tough time, and they'll figure it out through the investigation," Governor Susana Martinez said on Monday. "We want that to be thorough. We want confidence in the investigation, but I just don't want to see anyone harmed."
Martinez, a Republican, made her remarks after a news conference in Albuquerque on Monday that had initially been called to discuss wildfire awareness and preparation, according to her spokesman, Enrique Knell.
The remarks came a day after mounted police and others in riot gear, including gas masks, confronted demonstrators near the University of New Mexico, using tear gas when the protesters refused to disperse. The crowd finally dispersed around midnight.
The Albuquerque Journal quoted Mayor Richard Berry saying that one police officer had been injured in the chaos.
"There has been excessive force lately, in the last couple of years, and I think something has to be done," protester Justin Wagner told KOB Channel 4 News.
Some 37 people have been shot by Albuquerque police since 2010, 23 of them fatally, a police spokeswoman said. Protesters contend that is too high for a city of just over half a million people. (Additional reporting by Chris Michaud in New York and Sharon Bernstein in Sacramento; Editing by Mark Heinrich and Lisa Shumaker)
BEFORE YOU GO
PHOTO GALLERY
Female Governors: Past And Present