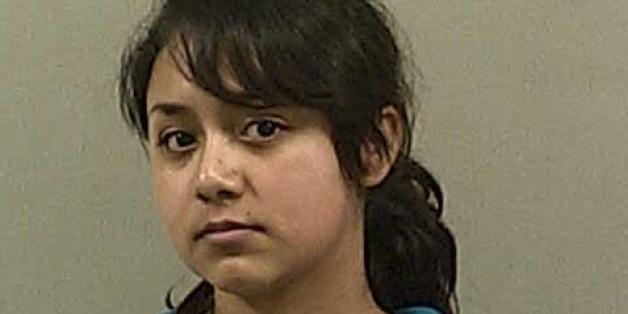 A 13-year-old accused of plotting with her 15-year-old boyfriend to kill her parents was indicted as an adult by a Florida grand jury on Friday.
Yaquelin Galvez Don is accused of luring her mother into the family's garage where her boyfriend, Pedro Solis, cut the woman's throat with a kitchen knife.
Luz Galvez survived the March 9 slashing. Solis was persuaded to drive her to the hospital with promises from Galvez and her disabled husband that the teens could continue dating, WESH-TV reports.
Solis had also pressed the blade to the neck of Don's father, but he was not injured according to the version of events told by detectives.
Upset by Don's parents' opposition to their relationship, the teens allegedly explained to detectives how they hatched their plan over the telephone and on Facebook.
Solis has already been charged as an adult with two counts of conspiracy to commit murder and one count of attempted murder, according to WFTV.
Don was shackled in her video appearance from the Marion County Jail before a judge, the Ocala Star-Banner reports.
Because of Don's age it was necessary to impanel a grand jury to charge her as an adult for the same counts against Solis, the newspaper reports. Typically, Florida grand juries review only murder charges, not murder conspiracies and attempted murder cases.
She could be sentenced to life in prison if convicted.
Both teens are being held without bond.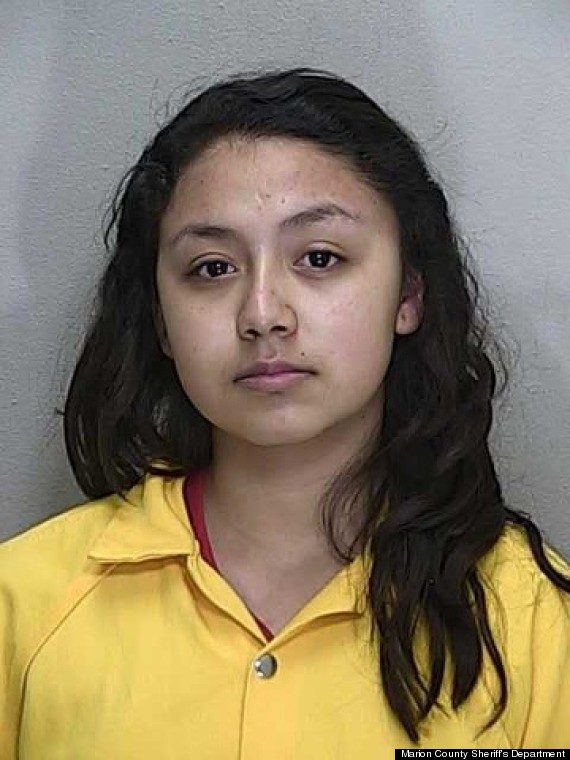 Yaquelin Galvez Don
Like Us On Facebook |

Follow Us On Twitter |

Contact The Author