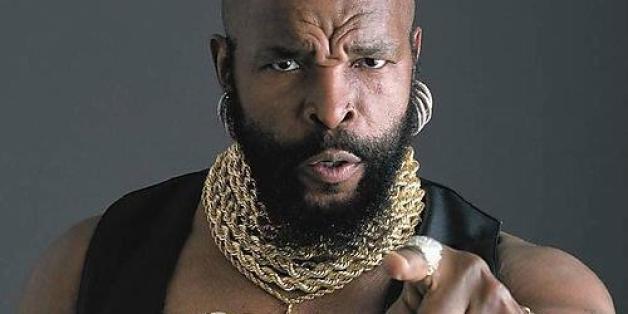 Happy April Fools' Day, folks!
As usual, we'll be rounding up the biggest and best pranks of the day right here. Check back for updates and let us know about any brilliant pranks you've seen, pulled or fell for today.
04/01/2014 5:13 PM EDT
The Jokes On Them
A week ago, American Eagle Outfitters released a clothing line for dogs called American Beagle. Today, they revealed it was meant to be a prank, but the response to the announcement was so great, they are now going to produce a doggy clothing line that will be ready by Christmas.
04/01/2014 5:03 PM EDT
What Do You Get When You Combine Tic Tacs And Bubble Wrap?
Tic Tac Shakeless! The mint company released new packaging engineered to stop the shake. Now you can stealthily eat your precious mints. No more sharing!
04/01/2014 4:55 PM EDT
Cheetos' Cheeteau Is The Perfume For You
If you want to smell like "pervasive, fermented passion," that is.
04/01/2014 4:43 PM EDT
We're all for having an enjoyable flight, but...
Virgin America and Nest bring you the latest advancement in flight technology: Total Temperature Control. Passengers can now enjoy a "Cancun Afternoon" or the "Chicago Polar Vortex" right from their seats.
04/01/2014 4:35 PM EDT
Uninventing the wheel?
TOMS and Uber team up to launch 'Shuber X': "Great for the environment, even better for your calves."
04/01/2014 4:13 PM EDT
Y2K.0 Music Festival Is A 90's Kid's Dream
The Spice Girls, N*SYNC, AND Mandy Moore all in one place? Refinery 29 brings us 2014's best music fest.
Unfortunately, the link to buy tickets tells a different story.
04/01/2014 3:54 PM EDT
Amen.
"April Fools Day Is No Joke: As our society gets ever more serious and humorless, here's why we need to laugh more." http://t.co/4xDE0G92aP

— Chelse D. (@chelseD) 6 years ago
04/01/2014 2:43 PM EDT
Tumblr goes pro, lets everyone know
Thinking of upgrading to Tumblr Pro? Watch this video and then give it whirl... it's totally real and not a prank that everyone will know you fell for. Promise!
04/01/2014 2:40 PM EDT
The NSA Partners with CafePress
Finally, someone has leveraged the constitution-straining powers of the NSA with novelty t-shirts and mugs. CafePress introduces CafePredict, bringing you the things you want before you even order them.

04/01/2014 2:34 PM EDT
Finally, a better way to desk
AirBnB introduces AirBrb, for when you need a desk for a few minutes...
BEFORE YOU GO
PHOTO GALLERY
Easy April Fools' Day Pranks