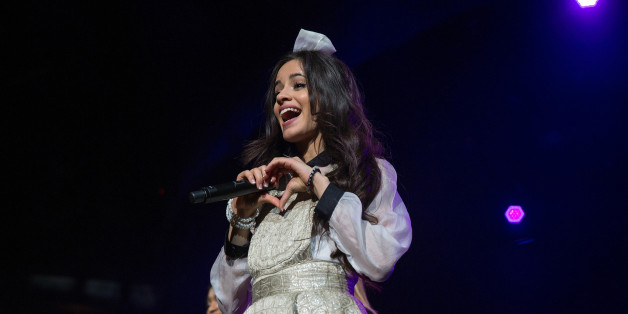 Between a crazy-catchy hit song and touring with Demi Lovato, the ladies of Fifth Harmony have come a long way since their "X Factor USA" days -- and we were reminded of just that in an adorable message by Camila Cabello.
Camila tweeted a note to the "Neon Lights" singer reminiscing about her "X Factor" audition and expressing her appreciation. Dems said it brought tears to her eyes:
I remember when i was about to audition for X factor that I saw you backstage and i burst into sobs and you probably thought i was some kind of freak. sorry about that. and then singing with you and slightly forgetting we were in the middle of a competition because i was jspellbound watching you perform.

I'm still and always will be a lovatic. anyone who takes the time to be kind is beautiful, and you are genuine and real when nobody's looking, without wanting anything from it and I WANT EVERYONE TO KNOW IT BECAUSE IT'S SO SPECIAL AND RARE. i am so happy you were the person i grew up looking up to :)
Once a Lovatic, always a Lovatic.
BEFORE YOU GO
PHOTO GALLERY
Fifth Harmony Covers