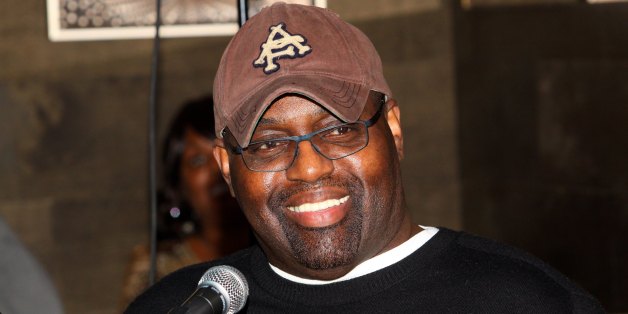 The man credited with pioneering house music not only in Chicago but throughout the world has died.
Frankie Knuckles died unexpectedly on Monday afternoon at the age of 59, the Chicago Tribune's Greg Kot reported Monday. His cause of death had not been officially disclosed as of Tuesday morning, though reports indicate the house music icon died of complications from type II diabetes.
Knuckles was born in the Bronx in New York City, where he first got his start as a DJ. He DJed alongside Larry Levan, a childhood friend, at Continental Baths beginning in 1972.
He moved to Chicago in the late '70s and played regularly at the iconic Warehouse club from 1977 until 1982. The club initially catered to a "predominantly black, predominantly gay" crowd but others soon followed. In 1983, he began playing at his own club, the Power Plant in Chicago, until it closed in 1987.
His sets, Rolling Stone notes, were known for pulling from a wide array of musical genres and "laid the groundwork for electronic dance music culture — all of it."
Watch Knuckles' 2012 interview with FACT Magazine:
His best known tracks include "Your Love," "The Whistle Song," "Tears" and remixes of Michael Jackson, Whitney Houston, Diana Ross, Janet Jackson, Pet Shop Boys, Chaka Khan, Depeche Mode and many others.
"I think dancing is one of the best things anyone can do for themselves. And it doesn't cost anything," Knuckles once told the Tribune.
Knuckles went on to win a Grammy award in 1997. He had a stretch of Jefferson Street in Chicago -- where the Warehouse once stood -- named after him in 2004 and was inducted into the Dance Music Hall of Fame in 2005.
Barack Obama, then an Illinois state senator, helped declare August 25, 2004, Frankie Knuckles Day in Chicago.
In 2004, Senator @BarackObama declared 25 August was Frankie Knuckles Day in Chicago pic.twitter.com/Jm0ZyPgAQ0

— jjeferguson (@jjeferguson) April 1, 2014
He remained active and played a show just two days before his death at Ministry of Sound in London, the Guardian notes.
Watch Frankie Knuckles' Boiler Room NYC set recorded on Sept. 18, 2013:
BEFORE YOU GO
PHOTO GALLERY
Notable People We've Lost In 2014