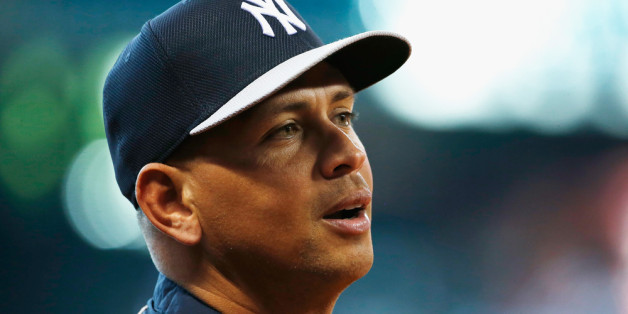 It's April Fools' Day, but Joe Dunand stopped joking around some time ago.
Last week, the high school senior at Miami's Gulliver Prep played in the Horizon National Tournament in Scottsdale, Ariz. In the five games he played, he hit nine home runs, the last eight of which were all in a row.
Oh, and did we mention Dunand is Alex Rodriguez's nephew?
(Story continues below.)
La semana pasada en 1 torneo colegial Joe Dunand Jr bateó de 12-10 con 9 HRs. Hijo de Joe, sobrino de A-Rod pic.twitter.com/WVBKmPW89U

— Enrique Rojas/ESPN (@Enrique_Rojas1) March 29, 2014
Wonder why he's smiling? Check the car windows in the parking lot.
"It's the most unbelievable thing," Gulliver coach Javier Rodriguez told the Miami Herald. "I've never seen anything like that. It looked like a video game at one point. It didn't matter what they were trying to throw at him, everything was gone."
"I hope he continues what he was doing out here, but nothing is going to top this," Rodriguez continued. "Not even if he is a major-league 15-year All-Star, he won't be able to top this."
Even A-Rod himself never came close to that record. According to ESPN Deportes, at the start of the 2007 season, A-Rod had two streaks of five homers in a period of four games, a far cry from his nephew's eight straight.
The previous national prep record was six straight at-bats resulting in a home run, reports Prep Rally. This sets up Dunand for a serious accomplishment, should it be confirmed by the National Federation of State High School Associations.
Bleacher Report adds Dunand plays shortstop and third base. He has committed to North Carolina State University for his college career.
BEFORE YOU GO
PHOTO GALLERY
Best 2014 Sports Photos