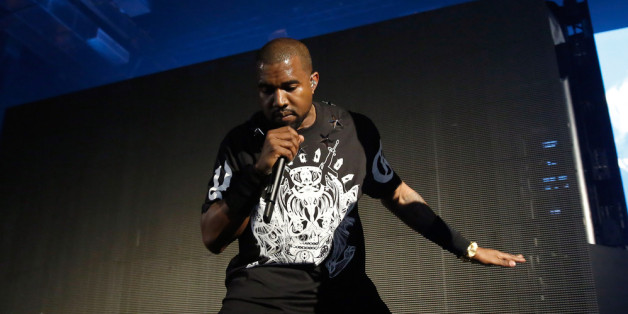 Kanye West is rescheduling his upcoming tour dates in Australia, reportedly to spend the time working on his next studio album.
Originally scheduled for May, the Australian shows will now be held in September, with West's official website confirming the new dates. "Due to unexpected timing requirements to finish his highly anticipated new studio album, scheduled for a 2014 release, Kanye West regretfully announces the postponement of his upcoming tour dates in Australia," Live Nation said in a release.
While there is rumor that the time off is actually for West to wed his fiancée, Kim Kardashian, it may be used to complete the second half of the rapper's earlier "Yeezus" album.
Kanye dropped "Yeezus" to much critical acclaim in June. After the release of the Billboard-topping album, producer Rick Rubin hinted that another "Yeezus" project may be in the works. In an interview with Newsweek, Rubin mentioned that he had edited down the original work Kanye had done for the record, saying, "Maybe this is two albums. Maybe this is just the first half."
According to musician Q-Tip, he and Rubin are on board for West's 2014 project, which he had already begun work on last fall. "I haven't named my next album, but I have started on it," West told Power 99 in November. "I always write down philosophies all the time, so I'll just have some thoughts and every time I think of it I write, and I'm just collecting beats, I'm just constantly working. I'd like to put out more product, I'd like have another album out by next summer."
BEFORE YOU GO
PHOTO GALLERY
Kim Kardashian and Kanye West