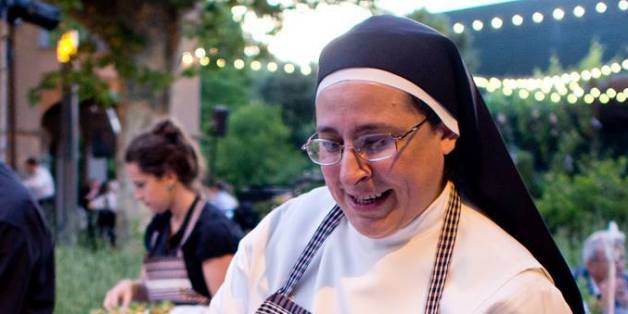 Move over, singing nun! There's a new sister in town.
Sister Lucia Caram is all set to become Spanish reality TV's most unlikely star with her new cooking show, "Sister Lucy," which starts next week on Spain's Cooking Channel, or "Canal Cocina."
Entrevista a @sorluciacaram: "Desde hace 10 años soy la cocinera del monasterio" http://t.co/AKWhY6gURZ @CanalCocina pic.twitter.com/pOwqSovIzY

— Gastronomía (@GastroSER) April 1, 2014
The Dominican nun will share her favorite traditional recipes for monastery and convent food, as well as tips and tricks she's picked up from her long career in the kitchen. On the show, she will cook classic recipes like anise doughnuts, local stews, and Argentinian pastries. Her favorite stew is made from pumpkin with potato.
"I am convinced that food brings people together, makes families, makes communities and that the table is a place of talk that can help people to share what they have in their hearts, and that it can transform our world," she said in an interview with The Cooking Channel.
Originally from Argentina, (like Pope Francis) Caram currently lives in Catalonia, Spain, according to The Daily Mail.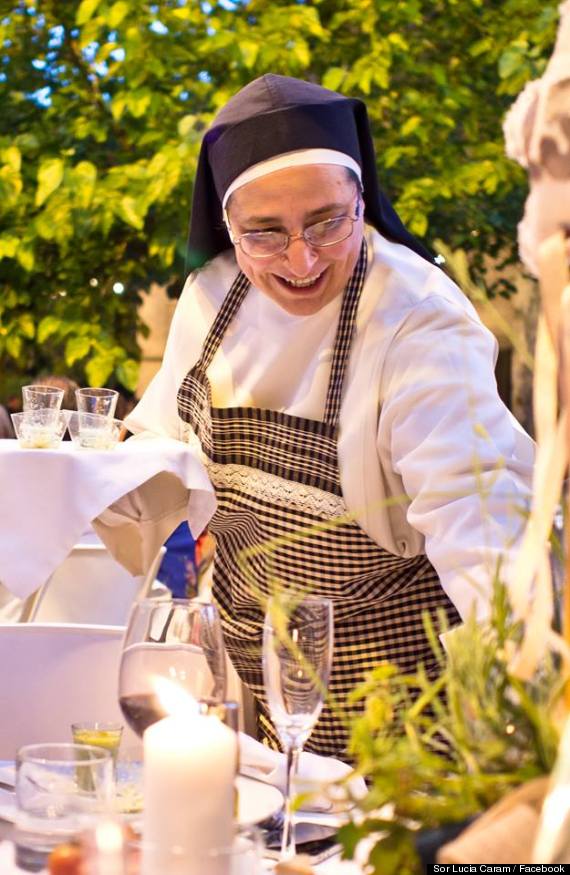 Her signature dish is paella, but she also loves Argentinian barbecue-- but only when it's made with Argentinian meat. In an interview with Cadena Seiz, she explained that she gets her cooking skills from her family, particularly her mother and her paternal grandmother, who is Lebanese.
Even though she's a nun, Caram is still subject to temptation from sinful dishes. She told Cadena Seiz that her downfall is flan made with condensed milk.
Caram regularly weighs in on political topics, and it seems that she she might bring her no-nonsense commentary to the Cooking Channel. In her interview with Cadena Seiz, she agreed with the assertion that clergy members "eat too much lemon" and have bitter or "vinegar faces." She also echoed Pope Francis' words in his apostolic exhortation by criticizing the sin of "heartless capitalism."
"The most serious problem for the Church is hunger," she declared in an interview with Cadena Seiz.
BEFORE YOU GO