Salma Hayek is ready to call the shots again, and she's excited that this time it won't be on the wrong side of the law.
The 47-year-old actress looks pretty in pink on the cover of NewBeauty's Spring/Summer 2014 issue. In her interview with the magazine, the star spoke about her upcoming role, making time for herself and even gave some tips on how to age gracefully.
Hayek may have killed it as Elena, the ruthless leader of a Mexican drug cartel, in Oliver Stone's "Savages" (2012), but the actress seems to be happier playing a very different type of Queen bee.
"Right now, I am doing a project that I am very excited about because I am playing a European queen," the star told NewBeauty. "And when you are Mexican, the closest thing you usually get to playing a queen is queen of the drug cartel. So for me, this is big. It has the best costumes in the world and it is an incredible script."
Away from the set, Hayek say she has her hands full taking care of husband and French businessman Francois-Henri Pinault and their daughter Valentina -- but needs to learn to tend to her own needs too.
"I have a child and a husband who always need me, and the one thing I can't do is let myself relax and take time for myself—and I need to fix that," Hayek told the magazine. "This is my weakness: I feel guilty for taking time for myself."
Despite her busy schedule, the actress revealed that there's one place where she can indulge and enjoy some alone time.
"The only place I feel I can do this is when I take a bath or I am in the shower, because no one can find me there," the star added. "Sometimes, in the morning, I lay down flat in the shower and let the water rush over me. Even if you do it for five minutes, it's really lovely."
Check out photos of Salma in NewBeauty's latest issue below.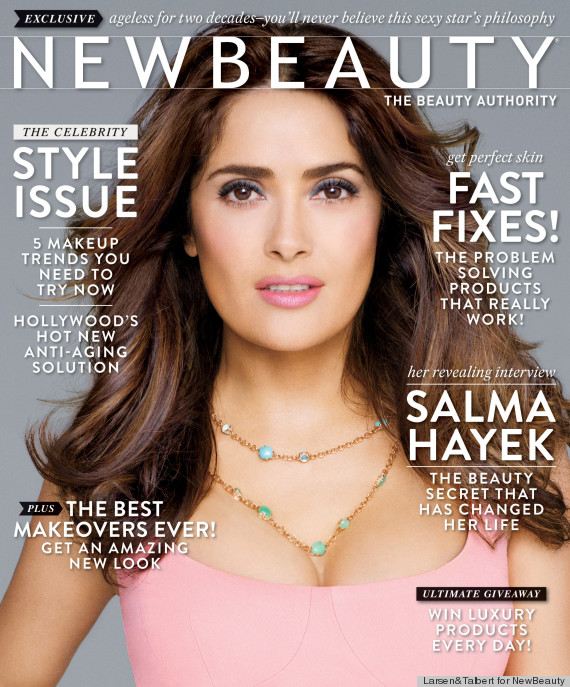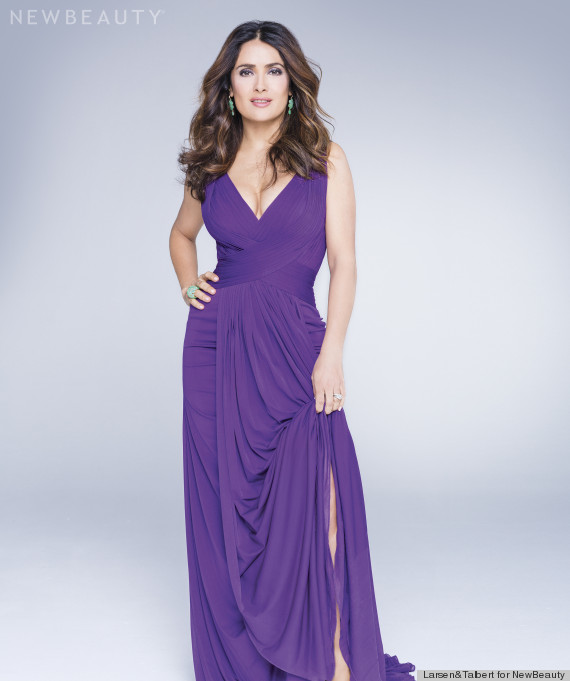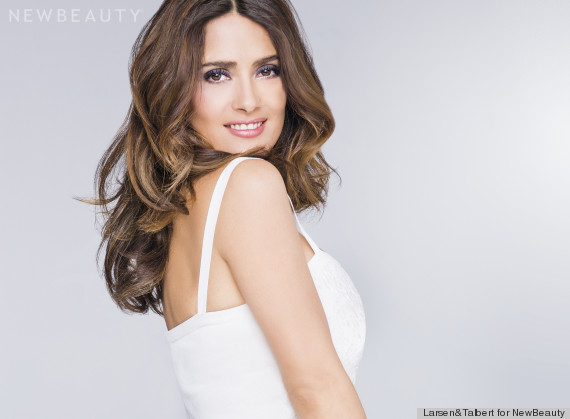 BEFORE YOU GO
PHOTO GALLERY
Salma Hayek's Style Evolution