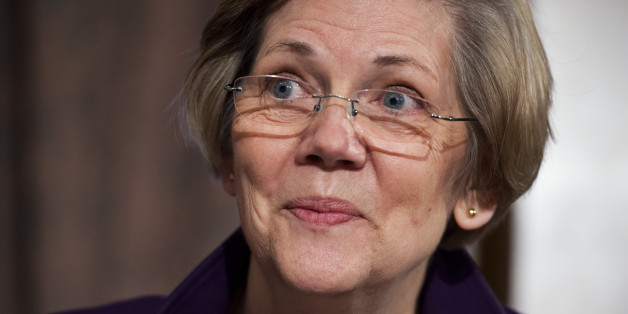 The Secular Coalition for America, a non-theistic advocacy group, flunked Congress in its 2013 Congressional Report Card released Monday, which graded lawmakers based on their voting records on issues related to church-state separation and anti-discrimination safeguards.
While 58 percent of Congress as a whole received a failing grade, a larger share of the House of Representatives, 62 percent, received an "F" based on their votes on 14 bills, including the FEMA Funding For Churches resolution and the Military Religious Freedom Protection Act. Thirty-five House members, or 8 percent, received an "A."
As for the Senate, 43 percent of legislators scored an "F" while 7 percent earned an "A" for their positions on the Employment Non-Discrimination Act of 2013 and the Freedom to Pray Act.
The report, which also takes into account bill sponsorship, awarded seven senators perfect scores for their secular-friendly voting records, including Sens. Elizabeth Warren (D-Mass.), Dick Durbin (D-Ill.) and Al Franken (D-Minn.) for their co-sponsorship of the Real Education for Healthy Youth Act of 2013.
In the House, Reps. Eleanor Holmes Norton (D-D.C.), Rush Holt (D-N.J.), and Louise Slaughter (D-N.Y.) received perfect scores for supporting the Repealing Ineffective and Incomplete Abstinence-Only Program Funding Act, the Darwin Day resolution and the Real Education for Healthy Youth Act of 2013.

Although no Republican lawmakers received "A" grades, three GOP senators earned "B" scores for the first time since the Secular Coalition began issuing report cards in 2009.
Reps. Doug LaMalfa (R-Calif.), Tim Walberg (R-Mich.) and Walter Jones (R-N.C.) tied for the lowest score at 5 percent.
"In a country where at least one in four Americans doesn't identify with any religion, these grades underscore the work so many lawmakers still must do in separating their personal religious beliefs from our legislation as a pluralistic nation," Edwina Rogers, executive director of the Secular Coalition for America, said in a press release Monday.
BEFORE YOU GO
PHOTO GALLERY
Top 10 Most and Least Religious States