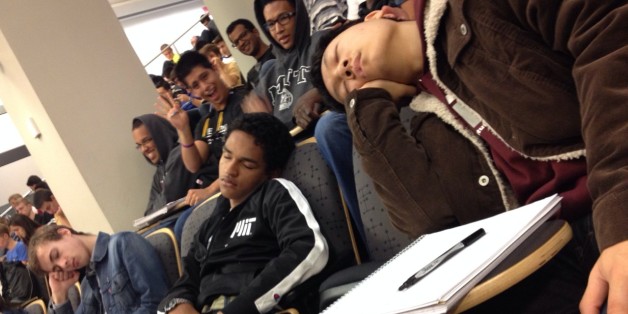 All-nighters are an unavoidable reality, usually due to a combination of massive workloads and various degrees of procrastination. Staying up all night usually means that you'll be catching Z's in your class the next morning. But if you choose to snooze on the Cambridge campus of the Massachusetts Institute of Technology, you run the risk of winding up on a budding Tumblr blog.
Sleeping MIT Students captures the students of this prestigious university in repose, whether they are "resting their eyes" in class or passed out in the library.
The blog allows anyone to submit photos of sleeping students, which is then posted at the discretion of the admin. Whether some of the photos are staged is not clear, but if anything it highlights the creative, fun-loving nature of these studious, somewhat overworked scholars.
The MIT blogs joins the likes of Napping All Over Rutgers, which covers the sleepy New Jersey state school, while Ephs Still Sleeping in Public highlights passed out students at Williams College.
Check out more of MIT's slumbering student body below:
All photos shared from sleepingmitstudents using Embeddlr.