Students at the University of Iowa are not happy their administration is not going to let HBO's "Girls" film on campus.
In the Season 3 finale of the TV show, Hannah Horvath -- the lead character played by "Girls" writer and creator, Lena Dunham -- is accepted to UI's prestigious Iowa Writers' Workshop. However, HBO did not have clearance to actually film at Iowa, and after checking the script, the university denied the TV show's request to shoot on campus.
"I made [the decision] for two reasons: the potential for disruption of the university, and because I felt that in the script, the university and the community were cast in an unfavorable light," Joe Brennan, UI's vice president of strategic communications, told The Huffington Post.
Brennan was unable to share what exactly made it "unfavorable" towards the school. "I don't want to a spoiler," he said. All that he'll reveal is it has to do with what happens with Hannah once she arrives at the university.
Students have responded with disdain for the decision.
Of course, there's
a petition to get UI
to change its mind and invite "Girls" to campus, the natural first step of Internet activism. There's also a parody Twitter account, GIRLSatUIowa, offering up Iowa-specific story lines, some of which was
reprinted in the Daily Iowan
:
Hannah helps out with Dance Marathon and befriends a little girl with cancer who turns out to be just a little boy with a shaved head.

— GIRLS UIowa (@GIRLSatUiowa) March 31, 2014
Hannah witnesses a bum fight in the PED MALL as she walks home from @TheUnionBarIC. She buys the loser a sandwich and drunk from @kumandgo

— GIRLS UIowa (@GIRLSatUiowa) March 29, 2014
Hannah gets paid for a blog via @dwolla and can't figure out how to get the cash out of her account.

— GIRLS UIowa (@GIRLSatUiowa) March 28, 2014
A related Tumblr hosts some Photoshopping of what Hannah would look like in Hawkeye gear: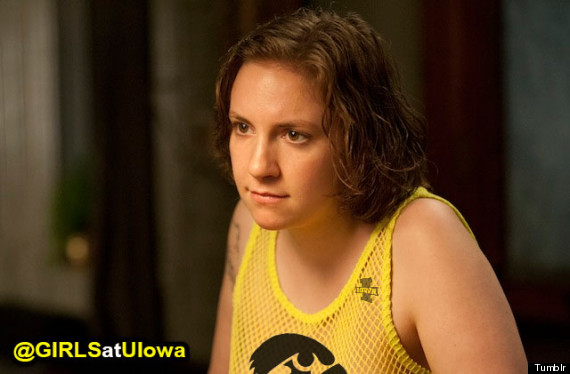 And a local clothing shop, Raygun, created a t-shirt mocking UI's denial: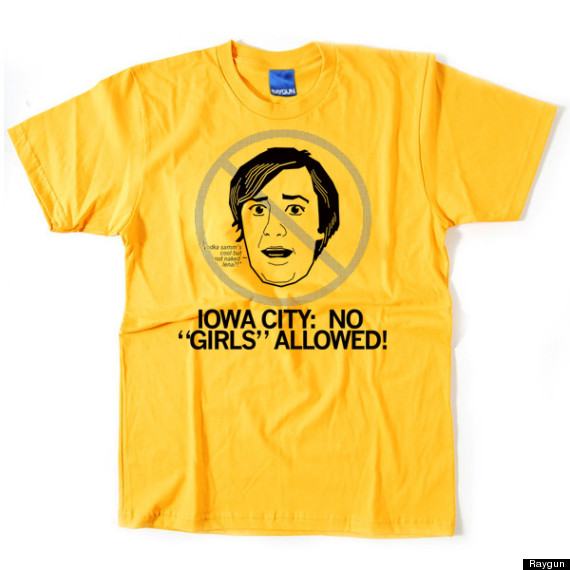 Not to mention alumni and students writing in to try to get the university to change its mind.
But those fantasies of seeing Dunham or "Girls" executive producer Judd Apatow on campus will remain just that -- fantasies. Because Brennan is not backing down: "I'm standing by it."