You probably remember Little Golden Book classic The Poky Little Puppy from your childhood. Not a dog person? Then maybe The Shy Little Kitten or The Little Red Hen was more your style. Needless to say, those timeless stories are ingrained into memories of anyone who was a child (or parent) within the last several decades.
Now, Los Angeles-based artist Joey Spiotto is resurrecting the cherub-faced characters that graced the covers of the Little Golden Books, except this time they're starring in new adventures: your favorite modern video games.
In a 2013 blog post, Spiotto explained the books' simplicity and charm drew him in. He said he was interested in imagining the current generation of video games as classics, in the same way the stories from Random House's Little Golden Book series are classics to generations of children.
"As the sun sets on this current generation of video games," he wrote, "I've been thinking about some of the classic games that people will still (hopefully) point to years from now and hold them up as games that made a difference, and possibly, for some child out there, Portal or Skyrim will be a memory from their early childhood."
In February, Spiotto released three Nintendo-inspired prints for his "Little Video Game Books" series. It seems even Random House is a fan of the project.
See some of his artwork below, or head over to his website to see his entire collection, or purchase your favorite prints from his store on Etsy.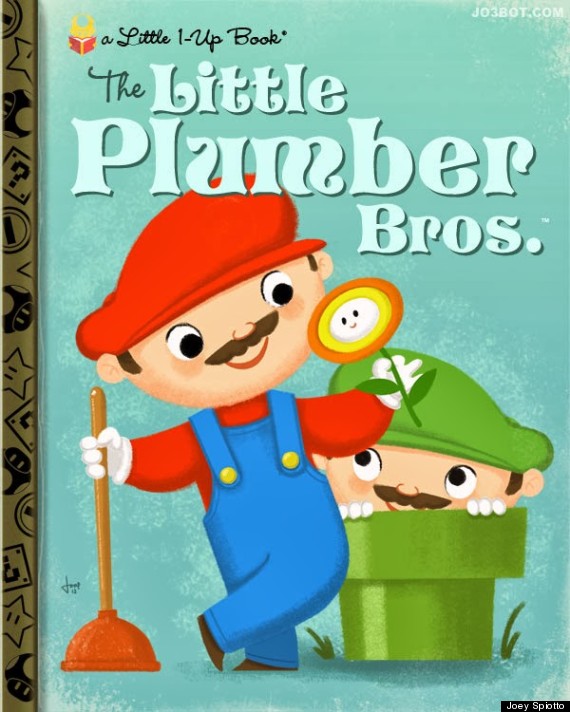 "Super Mario Bros."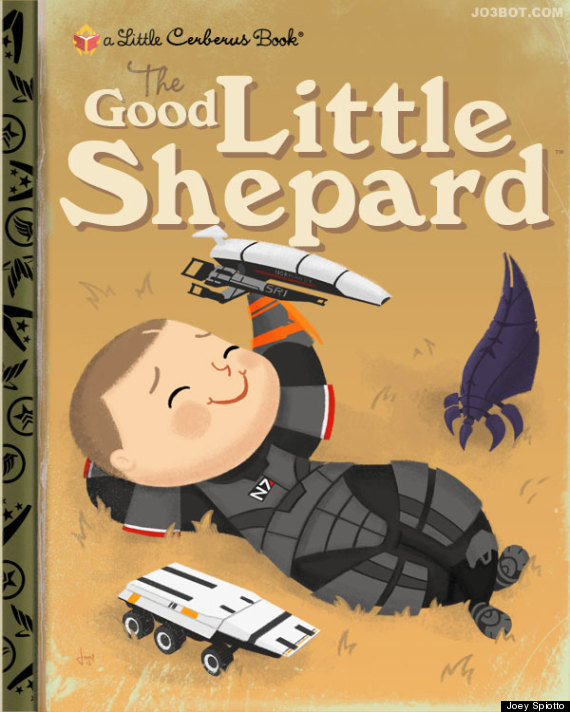 "Mass Effect"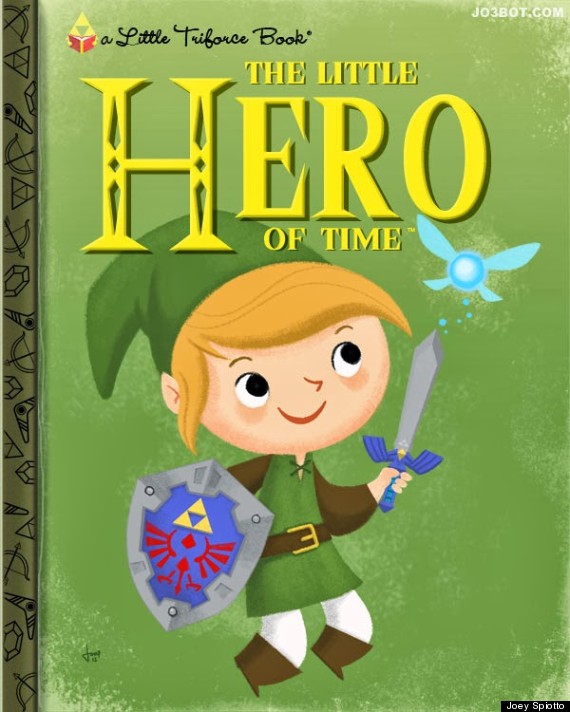 "The Legend of Zelda"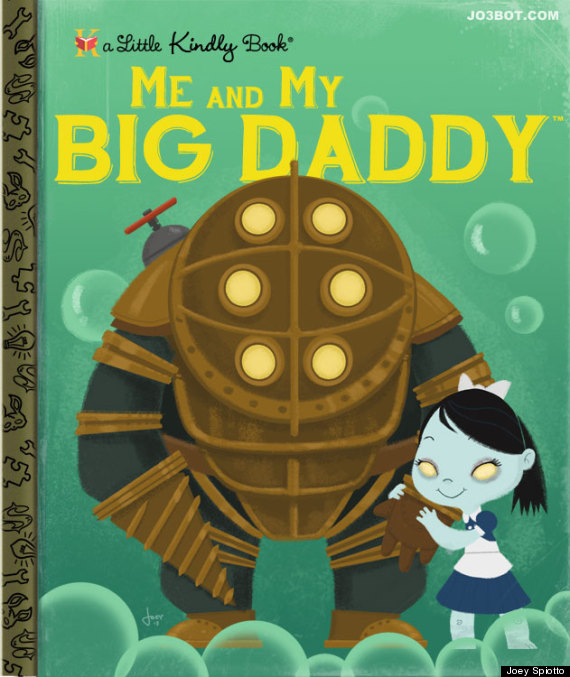 "Bioshock"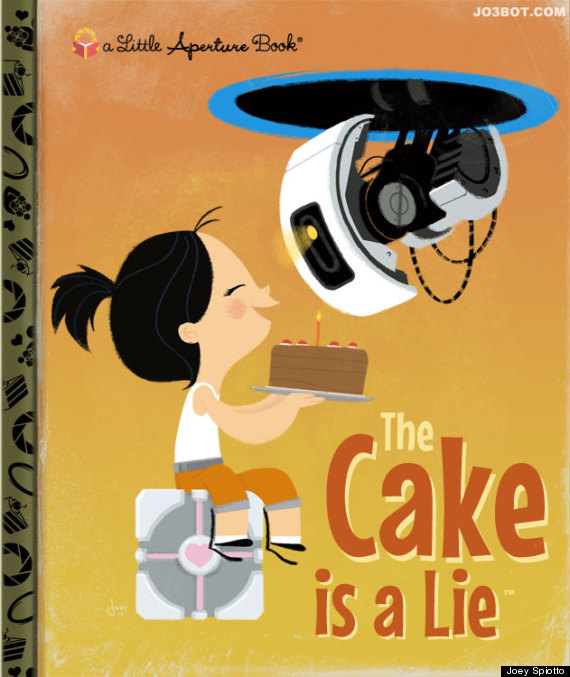 "Portal"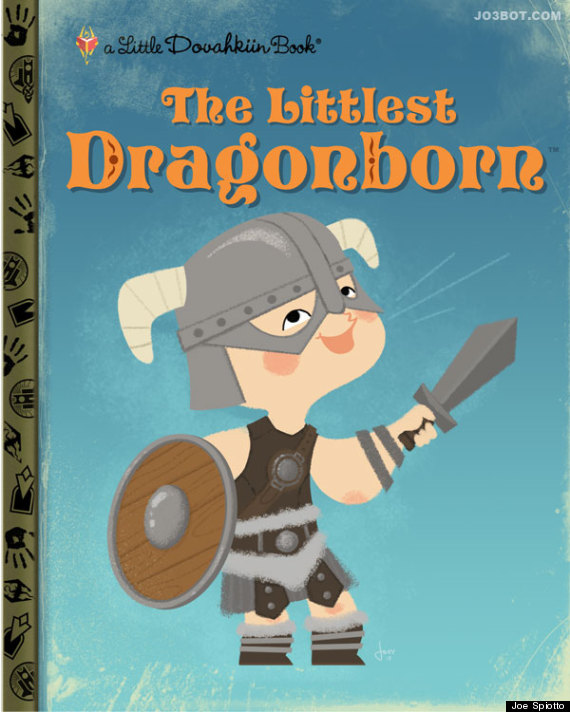 "The Elder Scrolls V: Skyrim"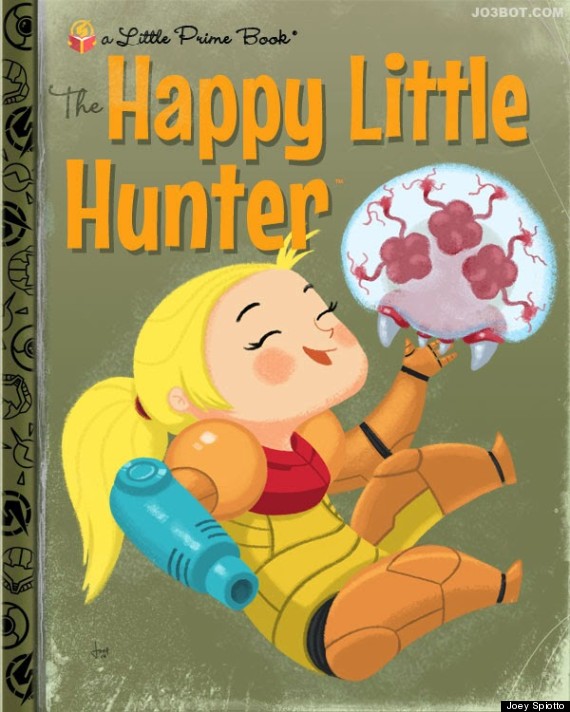 "Metroid"