There was love in the air this past Valentine's Day when Ruff Start Rescue found a 3-month-old hound puppy abandoned in a snowbank in Minneapolis, Yahoo reported.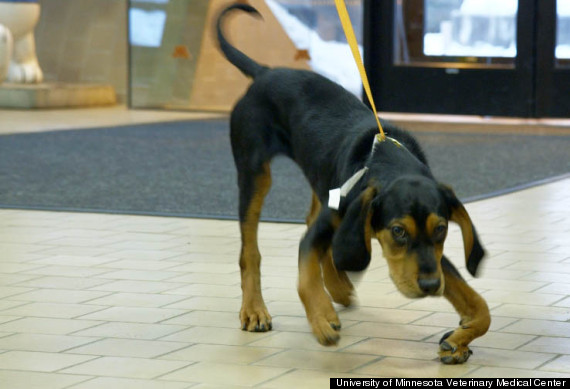 They named the the pup Cupid because he was so full of love and affection toward everyone he came into contact with.
The animal shelter took him in, even though he needed surgery to fix his misshapen front paws, according to WCCO. They hoped to raise $6,000 to cover medical costs, but, after the local news station aired the pup's story, the shelter ended up receiving $8,000 in donations. They are planning to use the extra money to help other animal rescues.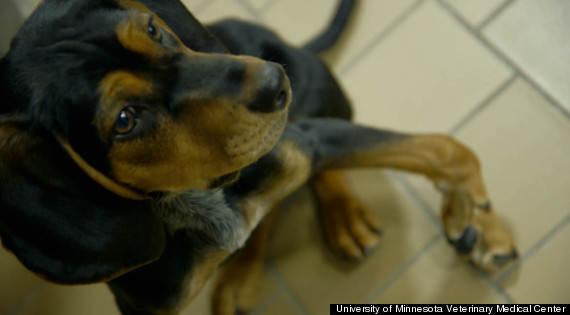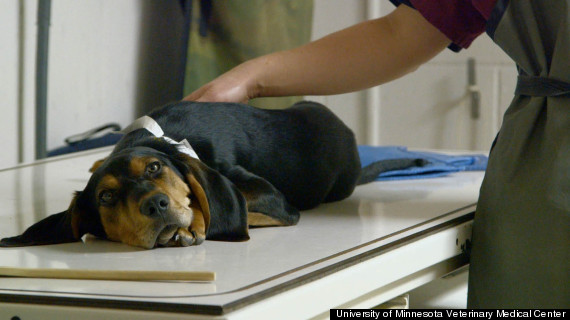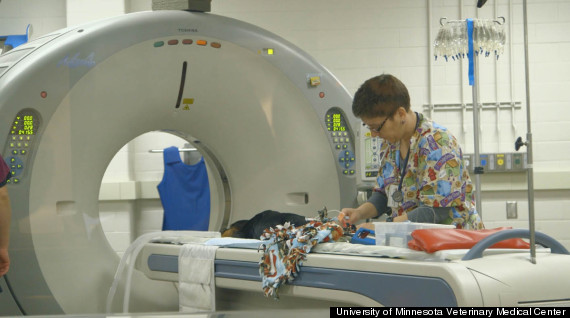 "It's been great. It makes us feel like we can take on dogs like this. That we can help the unfortunate dogs," Azure Davis, Ruff Start Rescue's founder, told WCCO. "We want to save them all, but taking them on can put them in a tough financial spot."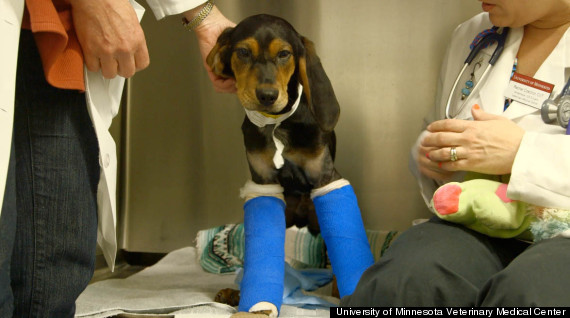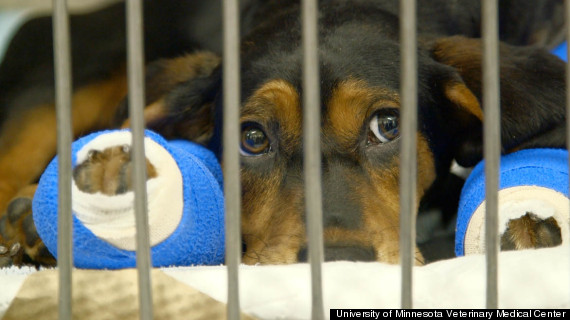 About a month after being rescued, Cupid underwent surgery at the University of Minnesota to fix his front paws. He's now recovering in a foster home and already has 75 different inquiries from people interested in adopting him, according to Yahoo.
BEFORE YOU GO
PHOTO GALLERY
Hurricane Sandy Animals Rescues