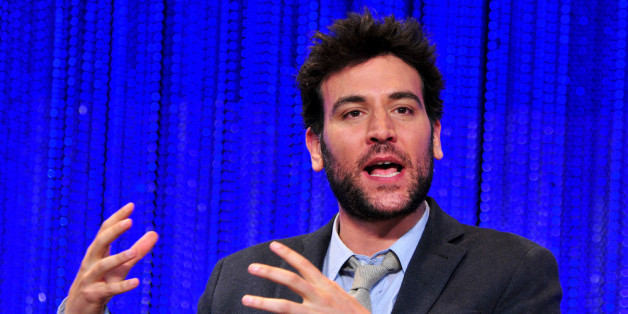 "How I Met Your Mother" came to its nine year-close Monday night, March 31, but the show's many fans haven't stopped discussing the finale. Dubbed one of the most divisive TV endings [Warning! Spoilers ahead], a great number of fans expressed grief over letting go of "the mother," played by Cristin Milioti, so soon, and Ted and Robin's eventual plot line. "Why is it called 'How I Met Your Mother' if the mother turns out to be insignificant?" was a question echoed around the chat-rooms.
In an interview with Vulture Tuesday, Josh Radnor, who played Ted Mosby, explained just why the name of the show does make sense. "I thought the title of the show was always a bit of a fake-out. It was more of a hook to hang the thing on," he explained. "Really it was more about these are the crazy adventures and these are the lessons I had to learn before I met your mother."
Which, let's face it, make a bit of sense.
Further delving into the finale and the backlash, Radnor said:
There are so many opinions floating around. There have always been people that thought that Barney and Robin were perfect together, there have always been people that thought it didn't make sense. There are people that wanted Ted and Robin to be together. There are people that thought they didn't work together. So I just feel that part of the divisiveness and part of the anger and also part of the enthusiasm all speaks to something really great.

I think if you're going do something new and bold and daring, you're going to upset some people and you're gonna thrill others. I think it's better to do that than try to have some homogenized, safe ending that was never really what the show was. The show was always bold and daring and questioning assumptions and leading you where you thought you didn't want to go, but realized at the end that that was where you belonged.
But for those who still refuse to accept a bold and twist-filled ending, there's YouTube. An "alternative ending" video was uploaded Monday night which offers "the ending that we deserve" -- essentially, a way of wrapping up the show without deaths, Robins or blue French horns.
Do you like it better?
For more with Radnor and his "HIMYM" adventures, head over to Vulture.
BEFORE YOU GO
PHOTO GALLERY
"How I Met Your Mother" Running Gags Ranked