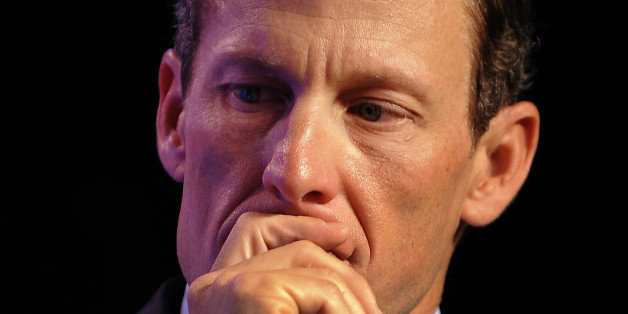 Doug Ulman remembers the day that everything went south.
It was a Wednesday in October 2012, and Ulman, CEO and president of the Livestrong Foundation, had just received the inevitable news he had been dreading for months: The United States Anti-Doping Agency's long-awaited and damning report, which concluded once and for all that Lance Armstrong, the cancer charity's founder and chairman, was guilty of doping during his legendary cycling career.
Ulman had believed his good friend's declarations of innocence over the years--believed them, some would argue, to the point of denial. But now, there was no more hiding. "That was the first moment when I realized, OK, it's true," Ulman says months later, his fingers nervously drumming a couch cushion in Livestrong's Austin headquarters. "Then, it was just pure adrenaline."