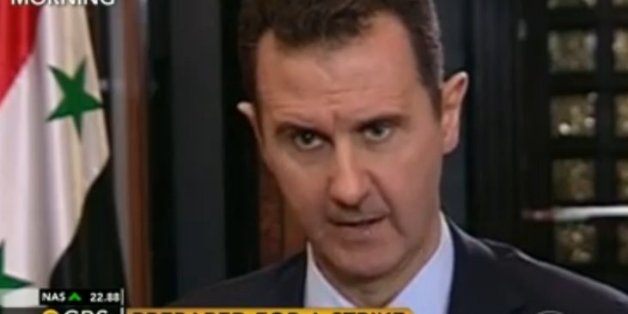 The 2013 Peabody Awards were announced on Wednesday, and CBS News' "One-on-One with Assad," WBZ-TV's Boston Marathon bombings coverage, CNN, NBC News and Al Jazeera America's "Fault Lines" were among the winners.
Former NBC News anchor Tom Brokaw will also be honored with an individual award.
The Peabody awards, the oldest honors in broadcasting which recognize excellence in storytelling, honored a total of 46 winners this year compared to last year's 39 winners.
In one of the biggest journalistic moments of 2013, "CBS This Morning's" Charlie Rose landed an interview with Syrian President Bashar Assad. The interview is being honored for giving viewers a glimpse "into the mind of one of the world's most vicious warmongers," the committee said.
Al Jazeera America will also receive two honors for its documentaries, "Fault Lines: Haiti in a Time of Cholera" and "Fault Lines: Made in Bangladesh."
Both WBZ-TV and WBZ Radio will be honored for their coverage of the Boston Marathon bombings in 2013--two news outlets that the committee said became "crucial sources not just to their city but to a stunned nation."
Brokaw will be honored with a personal award for his work as an author of "The Greatest Generation" and as the former "NBC Nightly News" anchor. The award committee said on its website that Brokaw "has only enhanced his reputation since he left the desk in 2004."
The New York Times, NBC News, BBC World News, The Times-Picayune and CNN are also among the names whose work will be honored at the Peabody Awards ceremony.
Click over for a full list of this year's winners.
CORRECTION: A previous version of this article stated that the 2014 Peabody Awards were announced. The article has been updated to show that these were the 2013 Peabody Awards.