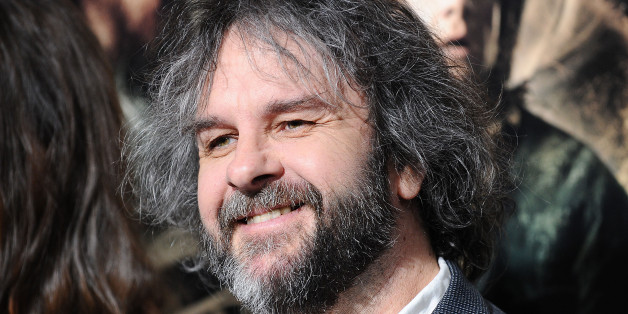 Director Peter Jackson's private jet is helping government agencies search for missing Malaysia Airlines Flight MH370.
A spokesperson confirmed to The New Zealand Herald that "The Lord of the Rings" director's Gulfstream G650 is currently on charter near Australia, helping coordinate communication for other aircrafts as part of the search effort for the Malaysia Airlines jet that went missing along with its 239 passengers on March 8. Authorities believe the plane went down somewhere in the southern Indian Ocean and on April 2 refocused their ongoing search to target an area 926 miles off the coast of Perth, Australia.
Jackson's $80 million jet reportedly can fly faster and travel farther than the planes currently searching on behalf of the Royal New Zealand Air Force. According to The Dominion Post, the speed of Jackson's jet tops out at 708 mph, and it can go up to 8,053 miles before needing to refuel. This allows Jackson to fly from his home in New Zealand to Los Angeles, Calif., where he does much of his film work.
Jackson apparently wishes to avoid publicity over the use of his jet. Matt Dravitzki, a spokesperson for the director, said he hopes to keep the focus on the passengers.
"A lot of civilian and military aircrafts are involved in the search, and it's kind of disappointing that because one is owned by a celebrity it becomes a matter of news when there are [over] 200 people missing," Dravitzki told The New Zealand Herald.
He refused to comment to the publication regarding any compensation Jackson might receive for his efforts.
BEFORE YOU GO
PHOTO GALLERY
The Hobbit: The Desolation of Smaug