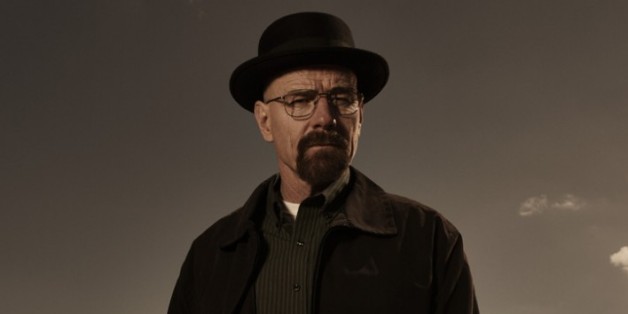 Rejoice "Breaking Bad" Fans! You'll be getting more Walter White very soon!
If you're still having trouble accepting the death of our favorite cancer-stricken school teacher-turned-ruthless meth lord, never fear. He's about to be reborn.
Bryan Cranston, the man behind the mad scientist of AMC's enormously popular drama -- and the one who brought the black pork pie hat back in style -- has put up his chemistry set in favor of pen and paper and is promising an inside look into the mind of his most infamous character.
The actor announced that he's writing a memoir which will "tell the stories of my life and reveal the secrets and lies that I lived with for six years shooting 'Breaking Bad.'" According to Cranston, everything from his turn as hopeless and comedically inept Hal on "Malcolm in the Middle" to the villainous Walter White -- and every Emmy and Golden Globe win in between -- will be featured in the book. Published by Scribner, an imprint of Simon & Schuster, the book is set to be released Fall 2015.
While the verdict is still out on whether Walter White, Jesse Pinkman and the rest of the cast will make an appearance on the show's spin-off, "Better Call Saul," Cranston's book should satisfy some fans who are still going through withdrawals.
Long Live Heisenberg!
BEFORE YOU GO
PHOTO GALLERY
'Breaking Bad' Final Episodes Images