For many lawmakers, particularly in today's austerity-obsessed political environment, the only way to save a dollar is to not spend that dollar. But if politicians really want to reduce government spending, there are more than a few areas where funding today can save millions of taxpayer dollars tomorrow. Besides being sensible policy initiatives, the following investments can also cost us less overall than doing nothing.
1. Reducing greenhouse gas emissions.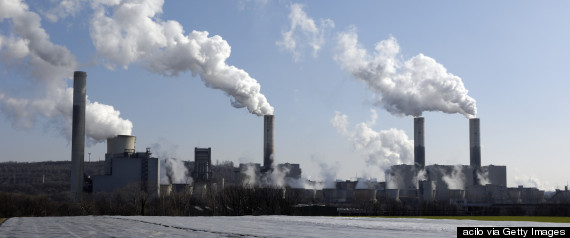 Studies have found that investing in policies to reduce greenhouse gas emissions would ultimately save more in externalized health and environmental costs than the price associated with actually implementing the regulations.
A November report by the Office of Management and Budget estimated that every ton of carbon dioxide emitted into the atmosphere costs the U.S. government $37 in diminished agricultural productivity, damage caused by rising sea levels and poor human health conditions related to climate change. Others argue that $37 per ton is actually a lowball figure. In 2012, there were 9.7 billion tons of carbon dioxide released into the planet's atmosphere.
"The actions taken to reduce greenhouse gas emissions were found to avoid approximately [500,000] premature deaths related to air pollution globally per year in 2030, about 1.3 million in 2050, and about 2.2 million in 2100," a 2012 study by the Gillings School of Global Public Health concluded.
A 2013 OMB report also found the annual benefits of major federal regulations implemented from 2002 to 2012 to be, in the aggregate, between $193 billion and $800 billion, while their estimated annual costs were between $57 billion and $84 billion.
In March, President Barack Obama announced his proposed 2015 budget, which included nearly $8 billion for the Environmental Protection Agency to develop programs aimed at reducing carbon dioxide and methane emissions, among other goals. Although the proposed EPA budget fell $310 million short of the agency's budget for this year, congressional Republicans have repeatedly suggested they're not interested in funding climate initiatives.
2. Housing programs for homeless people.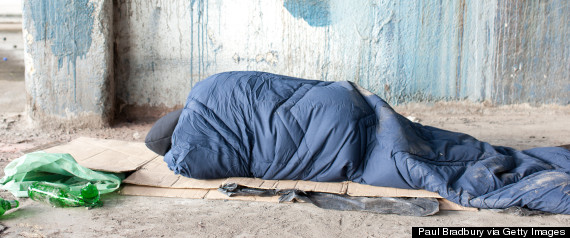 According to a March report by the University of North Carolina at Charlotte, it would cost taxpayers less in the long term to implement permanent housing programs for homeless men and women than it would to leave them on the streets.
The study, which focused on an apartment complex called Moore Place in Charlotte, N.C., concluded that housing services resulted in drastic savings on health care and incarceration costs.
Moore Place tenants witnessed a 78 percent reduction in emergency room visits, a 79 percent reduction in in-patient hospitalizations and $1.8 million in health care savings during their first year in the program. Tenant incarceration also decreased by 84 percent.
Earlier studies in both California and Colorado have also suggested that it's cheaper to house homeless people than it is to do nothing.
Despite the apparent benefits, conservative politicians have resisted such initiatives. In Washington, state Sen. Jan Angel (R), co-chair of the Senate Financial Institutions Committee, sparked bipartisan outrage in March for blocking a bill to extend funding for affordable housing programs for the homeless.
3. Comprehensive sex education and family planning services.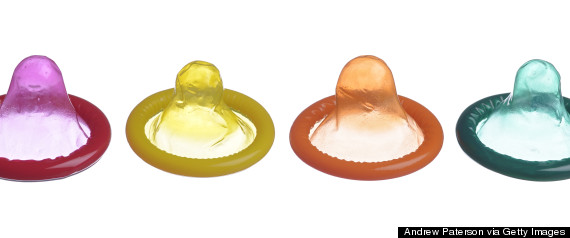 School health programs that educate students about healthy sexual behaviors to prevent unintended pregnancies and STDs end up paying off handsomely in the long run, to the tune of $2.65 saved in medical costs and lost productivity for every dollar invested, according to one frequently cited study. Separately, a Brookings Institute report found that broader "publicly financed mass media campaigns, comprehensive teen pregnancy prevention programs, and expansions in government subsidized family planning services are estimated to save taxpayers between two and six dollars for every dollar spent on them."
Beyond saving taxpayer money, research has consistently shown that comprehensive sex education programs are effective at reducing the kind of risky behavior that leads to STDs and teen pregnancies. While numerous studies have found that alternative forms of sex education -- particularly abstinence-only programs -- are not as effective at getting these results, many states have opted for models that rely exclusively on discouraging teens from having sex. Abstinence-only education has also been pushed at the federal level, as Congress directed at least $1.5 billion toward such efforts from 1985 until 2010, when funds were stripped from those programs. Funding has since returned in the form of grants.
According to the Brookings report, a diverse set of federal- and state-backed efforts to reduce unintended pregnancies -- which account for half of all U.S. pregnancies -- would see a significant return on investment by saving future money that would otherwise go toward publicly subsidized medical care for pregnant women and benefits to children under the age of five. Of course, over the past few years, Congress and a number of states have made repeated attempts to cut funding for family planning and women's health services like Planned Parenthood, and declined federal funds that would work toward these goals.
4. Home-delivered meal programs.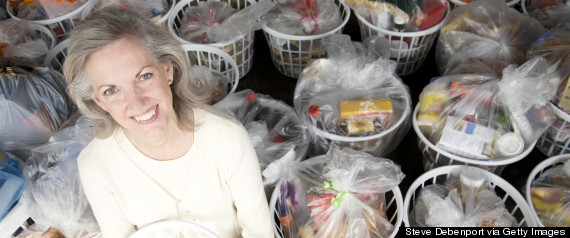 While lawmakers nationwide have repeatedly slashed funding for senior nutrition programs, citing fiscal concerns, a 2012 study by Brown University researchers found that states with higher investments in home-delivery meal programs to seniors have proportionally fewer "low-care" seniors in nursing homes than states that provide fewer community-based services.
Ultimately, the Brown researchers found that for every $25 per year, per elderly adult that a state spends above the national average, it reduces spending on costly nursing home care by 1 percentage point, compared to the national average.
But this return on investment has not gotten such programs off the chopping block. In August 2013, Rep. Tom Marino (R-Pa.) told Meals on Wheels workers that while he supported programs like theirs, he couldn't "stand here and tell you your agency won't be cut."
"It's going to take two decades -- even if we start now -- to try to eliminate this debt," Marino said while visiting a local Meals on Wheels headquarters in Pennsylvania. "Folks, we do not have the money. The revenue is not there. How are you going to pay for it?"
5. Early childhood education.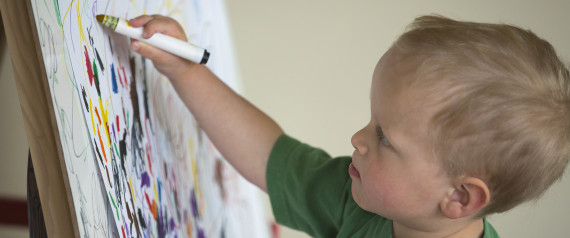 Funding early childhood education programs yields high public and private returns, spurring immediate and long-term economic development by producing millions of jobs for teachers nationwide and providing billions of dollars in wages, research has found.

Investing in early childhood education also generates long-term benefits, including a more skilled and educated workforce. According to one well known report by the HighScope Educational Research Foundation, children who receive quality preschool education are significantly more likely to graduate from high school, secure long-term employment and become homeowners. These individuals ultimately earned up to $2,000 more per month than those who did not enroll in early education programs, the study concluded. They are also less likely to use welfare assistance or end up in prison, saving taxpayers a fortune.
Ultimately, funding early childhood development generates a 12 percent internal rate of return on the public's investment after inflation, according to a 2003 report by the Federal Reserve Bank of Minneapolis.
Despite a growing consensus on the importance of early childhood education, in 2013, the GOP-controlled House passed a budget proposed by Rep. Paul Ryan (R-Wis.) that sought to slash Head Start funding, a federal program that provides early childhood education, health and parental services to low-income children and their families. Drastic funding reductions brought on by sequestration have also already forced thousands of children out of preschool programs.
6. Drug treatment programs.
As it becomes increasingly evident that the U.S. has failed to fight drugs with an enforcement-first approach, the debate has turned to treatment as an alternate solution.
In terms of both cost and overall results, numerous studies have shown treatment and harm reduction to be highly effective tools in addressing drug use. As the Drug Policy Alliance points out, a study by the nonprofit RAND Corporation "found that every dollar invested in drug treatment saves taxpayers $7.46 in societal costs." That study, first released in the mid-'90s, has been followed by a number of others similarly indicating that treatment alternatives to incarceration offer a significant return on investment.
Even the National Institute on Drug Abuse estimates that "for every dollar spent on addiction treatment programs, there is a $4 to $7 reduction in the cost of drug-related crimes," and that "with some outpatient programs, total savings can exceed costs by a ratio of 12:1." Yet in the more than two decades since the initial RAND study, federal and state policy has continued to funnel the majority of its resources into largely ineffective efforts to control the supply and demand for drugs. President Obama's 2015 budget request shows a similar prioritization, asking for a total of $25.4 billion to fight drugs, $14.4 billion of which he has slated for enforcement efforts to target producers and sellers.
At the state level, budget-cutting lawmakers are quick to slash funds for treatment, often forcing facilities to turn users away or resort to less effective methods of addressing their problems.
7. Prison education and treatment.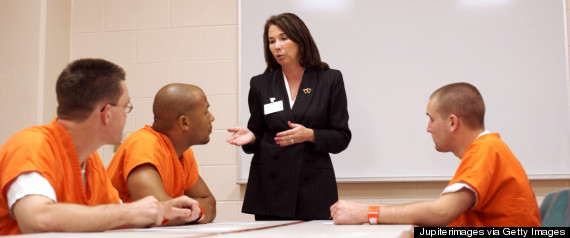 A 2013 study by the RAND Corporation found that educational programs for inmates led to long-term savings of up to six or seven times the investment cost -- money recouped by lowering the likelihood of re-incarceration and increasing prisoners' chances of finding a job after release.
The study found that such programs cost about $1,400 to $1,744 per inmate each year. Based on data that suggests prisoners in the programs are around 13 percent less likely to be re-incarcerated, the study estimated that it was possible to achieve an average overall savings of between $8,700 and $9,700 per inmate. But a separate RAND study released earlier this year found that states have actually reduced funding for prison-based education in recent years. Between 2009 and 2012, states with large prison populations cut spending by an average of 10 percent, while states with more modest prison populations cut spending by 20 percent.
Drug treatment programs in prisons have been found to be similarly cost-effective. According to one frequently cited study by the Washington State Institute for Public Policy, offering programs like in-prison therapeutic community programming and cognitive behavioral treatment to substance abusers quickly pays for itself, yielding up to a 22 percent return on investment. Despite these findings, treatment programs often get carved out of state prison budgets when lawmakers are looking for quick savings.
8. Needle exchange programs. For years, needle exchange programs have been implemented in cities around the world to reduce the incidence of bloodborne illnesses among intravenous drug users. A number of studies have tracked the cost-effectiveness of these initiatives, and have reached the conclusion that it costs far less to offer sterile needles to users, thereby preventing some cases of HIV/AIDS and hepatitis C, than it does to pay for the health care costs associated with the diseases.
The specific calculations of cost-effectiveness have varied depending on the study and its location. According to one frequently cited U.S. study from 2012, for every dollar invested in expanding needle exchange programs up to an appropriate level, it saves at least three dollars in treatment costs averted.
In 2009, President Obama lifted a longstanding ban on federal funding for needle exchange programs. In 2012, however, Congress reinstated the ban.
9. Funding the IRS.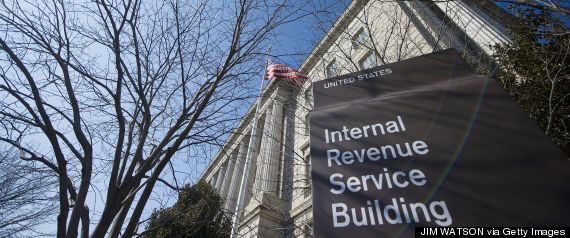 Few Americans enjoy paying taxes, so it's no surprise that the IRS faces a lot of disdain. And while some of it may be deserved, taking it out on the bureau's budget makes no sense. As ombudsman and national taxpayer advocate Nina Olson pointed out this year, "a dollar spent on the IRS generates substantially more than one dollar in return." One report suggested that each dollar invested in the IRS can reduce the federal budget deficit by as much as $200.
This explains why many were upset last year when House Republicans proposed cutting $2.5 billion, or a quarter, of the IRS' entire budget following a scandal about improper targeting of conservative groups. In the end, the appropriations bill contained a $526 million cut to the service. Advocates have argued that this move is not only shortsighted and counterproductive in terms of budgetary concerns, but that it also hampers the IRS' ability to do its job effectively and provide help to U.S. taxpayers.
BEFORE YOU GO
PHOTO GALLERY
27 Reasons Why U.S. Shouldn't Lead War On Drugs