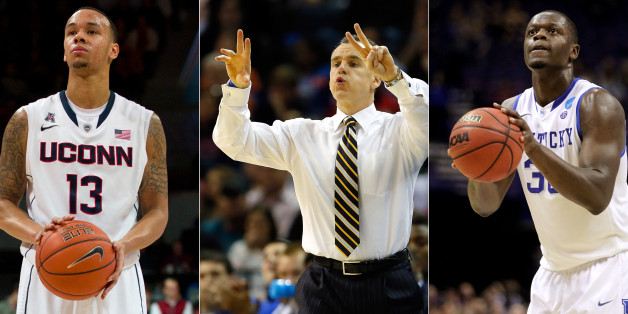 Finally, the Final Four is here. With three marquee games remaining, the field remains as open as ever. In a tournament rife with upsets and excellence, consistent quality seems to have won out; the Final Four has a 1-seed (Florida), 2-seed (Wisconsin), 7-seed (UConn) and 8-seed (Kentucky) -- and UConn and Kentucky aren't exactly Cinderellas. Here's what you need to know heading into Saturday night's action in Dallas:
Seniors Still Matter
In what was supposed to be the year of the freshmen, three of the remaining teams have all relied on seniors in key roles. Florida starts four, including big man Patric Young and SEC Player of the Year Scottie Wilbekin. On the other side of the ball, UConn features American Athletic POY and Wooden Award candidate Shabazz Napier, who will likely match up against Wilbekin. Wisconsin starts Ben Brust (their second leading scorer) at shooting guard.
This Final Four is proof of the value of the college basketball senior.
Young, Hungry Cats
Former UK All-American and national title winner Derek Anderson has said he's been waiting all year for Kentucky coach John Calipari to run legitimate offense. Since a more rigid offense nearly helped them mount a comeback victory over Florida in the SEC Championship game, the Wildcats have preferred to use free-flowing sets that maximize their robust talent. And talent has never been the question with this team: blue-chip freshman Julius Randle is a top-five draft pick, and the bench is deep with future NBA players. The team's cohesion on both sides of the floor has been most impressive.
The One-And-Done vs. Mr. Skill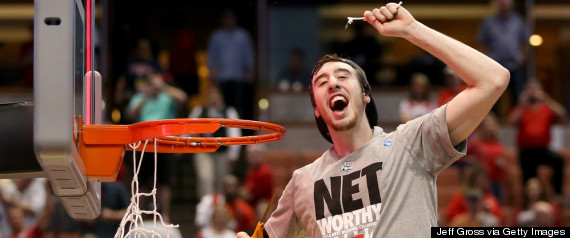 Kentucky's freshman swingman James Young and the Harrison twins have come up huge of late, but Randle has absolutely owned the glass all season. With 12 rebounds per game in the tournament, Randle has displayed both a soft touch and the brute force coveted by scouts. He will be partially responsible for containing Wisconsin center Frank Kaminksy (pictured above). Coming off a productive regular season, the 7-foot junior's play in March has been astounding, averaging nearly 19 points in the tournament. He destroyed Arizona, including star freshman Aaron Gordon, with his ability to score inside and out. Calipari faces something of a dilemma: Let Randle guard Kaminsky at risk of foul trouble, or take his chances with Kaminsky's scoring.
The New Dean Of College Hoops?
For a guy who's won two national championships and is entering his fourth Final Four, Florida head coach Billy Donovan doesn't get enough credit. Donovan has never been more impressive as a coach than this season, leading the top-seeded Gators to 30 straight wins. In fact, their only two losses came to Wisconsin and UConn, both Final Four teams. When his clubs went back-to-back in 2006 and 2007, he had three top 10 picks in Corey Brewer, Al Horford and Joakim Noah. The argument could be made that no one on this particular roster, including Young and Wilbekin, will be taken in the NBA draft. Instead of relying on individual talent, this year's Gators feed off of an excellent team defense and an unselfish offensive attack that grinds opponents down.
Before Donovan, Florida won only one SEC title and went to five NCAA tournaments ... in 81 years. Since he arrived, between 1999 and 2008, this program didn't miss a single NCAA Tournament. A third championship ring is irrelevant to his legacy at this point: He is undeniably one of the premier coaches in the country. But if he does get a third, he will become just the sixth coach in history to win three or more national championships.
Email me at jordan.schultz@huffingtonpost.com or ask me questions about anything sports-related at @Schultz_Report and follow me on Instagram @Schultz_Report. Also, be sure and catch my NBC Sports Radio show, Kup and Schultz, which airs Sunday mornings from 9-12 ET, right here.
BEFORE YOU GO